Delaware County's House Cleaning Specialists
Keeping your house clean is a constant struggle, and with your busy schedule taking time away from your household chores, it can quickly become a losing battle. You carve out some time and finally finish vacuuming and dusting, and then you can relax…for a while. Then you start to notice dust beginning to return, and you know you'll have to start your ordeal of house cleaning all over again.
But next time, you can do something different. Instead of cleaning your house from top to bottom with the thought that you'll have to do it over again in a couple of weeks, you can put your house's cleanliness in the hands of professionals. Call the local house cleaners who have the supplies and expertise to clean your home just as well as you can – and maybe even better!
When you don't have the time to clean, it's time for Plan Bee – Busy Bee Cleaning Company! Here's what our local house cleaners have to offer.
An unclean home is both unsanitary and unsightly. If it's been a while since you've taken out the trash, your garbage can is probably both an eyesore and a smelly nuisance. But emptying the trash is just one of many residential cleaning services available from your local house cleaners at Busy Bee Cleaning Co.
We'll also clean your floors with both dry mopping and damp mopping, sanitize toilets, and clean countertops. Dusting, cobweb removal, and floor vacuuming are also included among these services.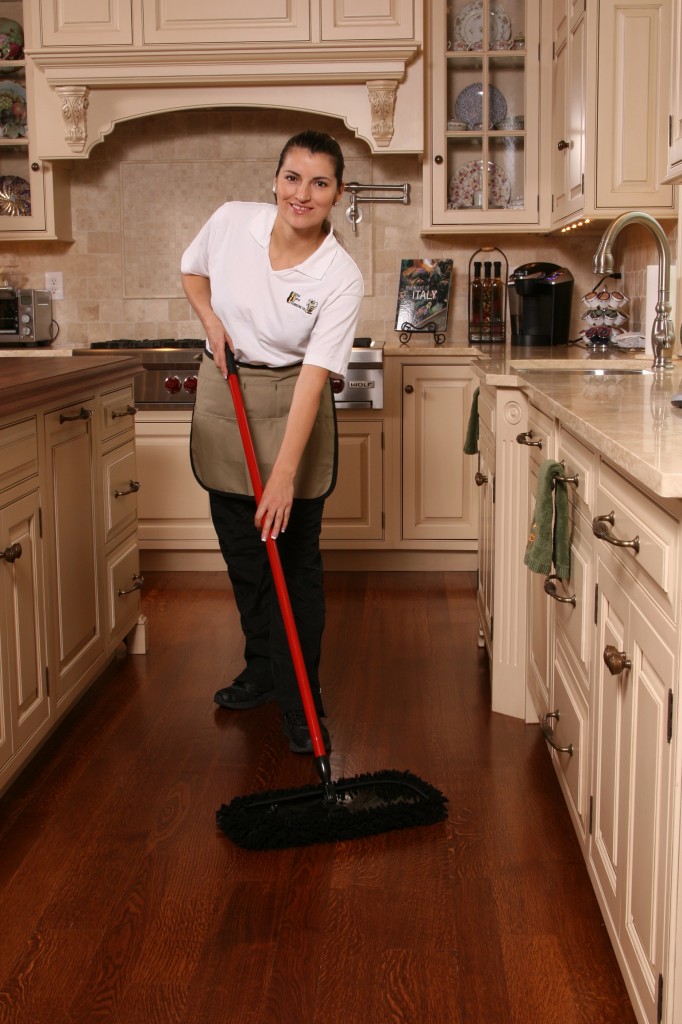 Remember how we said we could clean your house just as well – or even better – than you've been doing? Many of the chores that are necessary for a spotless home are difficult because they require special supplies and proper know-how to get done right. For instance, trying to hand-wash woodwork (such as your baseboards, doors, window sills, and chair rails) can damage the wood if not done with the proper technique. The same goes for polishing furniture: doing it wrong will do more harm than good!
Calling your local house cleaners at Busy Bee Cleaning Co. means putting experience and expertise to work on your home's toughest cleaning jobs. We emphasize education for all of our house cleaning specialists, enabling them to keep up with the most innovative and effective methods to keep your home clean.
With such quality service, you might think we're more than you can afford – but you'd be wrong! Our rates are competitive, and our coupons are available to help you save. You can even buy gift cards to give away to friends, family, and co-workers!
The Local House Cleaners Keeping Delaware County Homes Clean
Our service area covers all of the following communities:
● Boothwyn
● Broomall
● Chadds Ford
● Garnet Valley
● Glen Mills
● Haverford
● Havertown
● Media
● Newtown Square
● Thornton
You're one phone call away from making your home cleaner than you've ever seen it before! Request a free quote online, or give us a buzz at 610-624-1650!