Maid Service in Delaware County, PA
The Sunday morning sun has already risen, the birds are singing, and there is a gentle breeze coming in through your windows. You sit up in bed, your thoughts still groggy from the remnants of the nightmare you just had. It was a horrible dream in which you sauntered downstairs just to find your entire house in disarray.
But Sunday is your lazy day. It's the one day of the week when you get to sleep in and mosey about the house in your pajamas and slippers, right?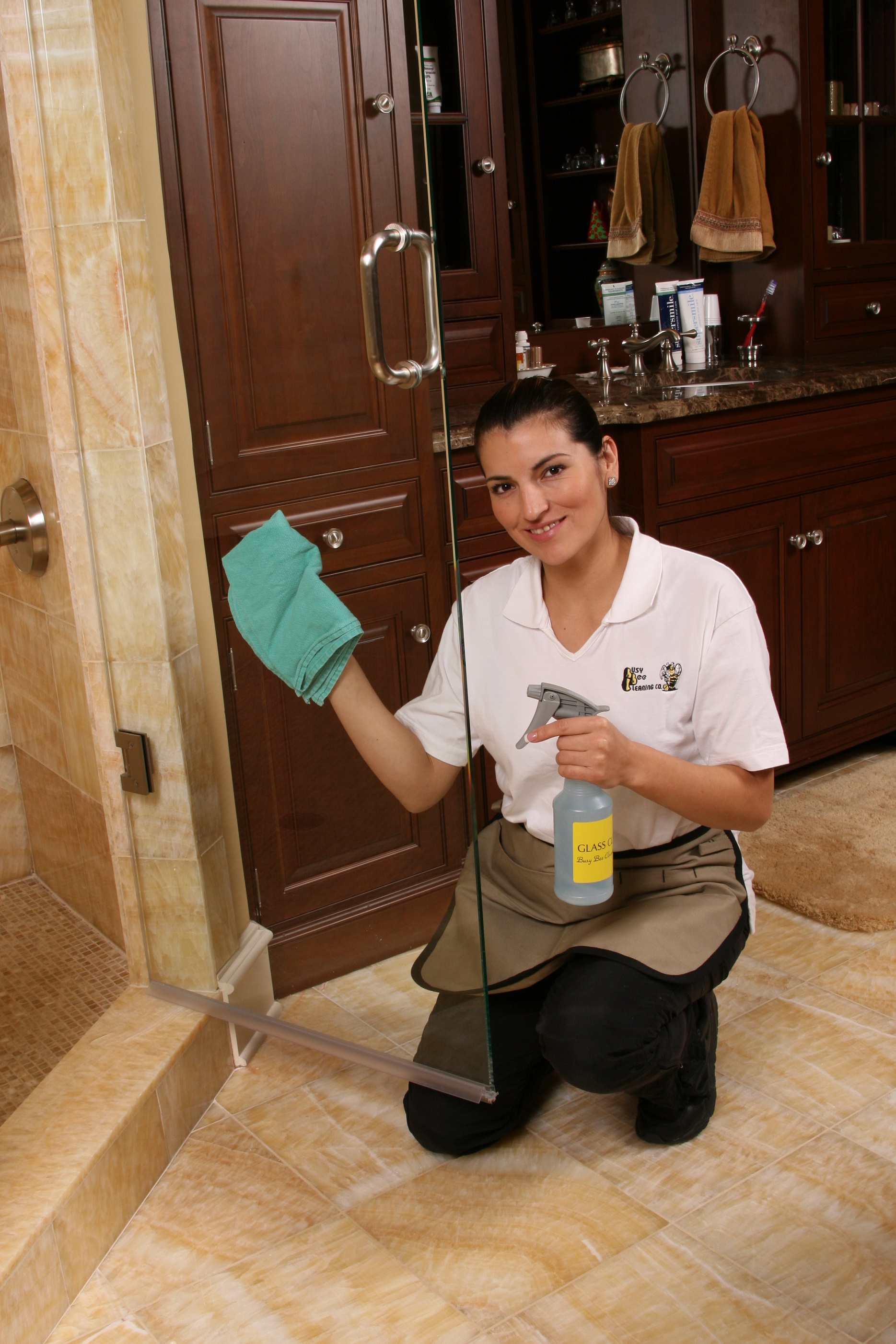 You stretch before hopping out of the sheets. You shuffle through the hallway and groan as you discover your nightmare was more like a prediction than you'd like it to be. Your bathroom has seen better days and so has the rest of your property.
When your weekend rolls around, do you fight with yourself over whether to clean your house or go out and enjoy your free time? You wake up each weekday morning dreading work or school, spend countless hours doing necessary tasks like grocery shopping and going to the bank, and drive home every night exhausted. You overexert yourself trying to be responsible while earning a living and preparing for your future (or that of your children), so why should you have to wear yourself out on arduous chores? With Busy Bee Cleaning Company's home cleaning service, you don't have to! We'll provide you with cleaning service if you live in or near:
Newtown Square, PA
Glen Mills, PA
Garnet Valley, PA
Villanova, PA
Wayne, PA
And other local areas!
Do You Need House Cleaning Services in Pennsylvania?
Our clients receive professional house cleaning services that rival even the most prestigious maid service companies. Not only do we promise to leave your house so clean it shines, but we also promise always to be kind, courteous and respectful. Our staff is trained on how to properly care for your home, including how to move and polish furniture without causing any damage.
We have been providing our house cleaning services for over 20 years now, so we have the reputation to back up our claims. As an award-winning company, we're recognized by our home cleaning service customers throughout Pennsylvania.
Some of the locations in which we provide home cleaning service include:
Wayne, PA
Villanova, PA
Garnet Valley, PA
Glen Mills, PA
Newtown Square, PA
Delaware County, PA
Try Our Online Quote Estimate Tool Today!
When you need maid service in Pennsylvania and don't want to be caught off guard by steep prices, you can trust Busy Bee Cleaning Company. We understand that you want to get the most for your money, which is why we created an online quote estimate tool for customers like you to use. Simple and fast, our estimate will calculate how much it will cost for your particular home cleaning needs. Fill it out online, and then choose whether you want your estimate emailed to you, or if you want us to give you a call instead.
Don't put off having a peaceful environment, call us today!