House Cleaning Service FAQs
Have Questions? Check Out Our House Cleaning Service FAQ Below!
What is the process for inclement weather?
Busy Bee will provide limited, delayed, or a no service status during incidents of severe weather. Limited, delayed, or no service may occur due to snow, ice, sever e thunderstorms, power outages or if the state declares an emergency.  All scheduled cleaning visits during inclement weather will be on an advisory status depending upon driving conditions.  In the event of severe weather, Busy Bee will notify clients of service limitations, delays, or cancellations.  Please dial the main office number at 610-430-6888 to report conditions such as power outages, treacherous roadways or driveways, downed power lines. or other conditions which may present a hazard for the team.  
How many people will clean my home?
A team of three highly skilled Housecleaning Specialists. – A Team Leader and Two team members
Do I have to sign a contract?
No. You will be asked to sign a Customer Service Agreement which simply states that you understand and accept our company policies and terms of service. You may cancel your service at any time. Busy Bee also reserves the right to cancel your service at any time.
What if something is broken or damaged during a cleaning?
Although we practice care and diligence while working with all of the items and surfaces in your home, accidents will occur. Please notify the office within 24 hours of your cleaning. Do not attempt to replace any items prior to speaking with the office. Busy Bee will not reimburse any damage costs not discussed and approved by the office. A damage item protocol is in place that we must follow in order for us to consider reimbursement. Failure to comply with this protocol may negate reimbursement of the item. Busy Bee requires you to fill out a damage claim form and retain the broken item for investigative purposes if necessary. Also, be aware that Busy Bee is not responsible for damage due to faulty and/or improper installation of any item in your home. Please make sure items such as but not limited to blinds, pictures curtain rods, loose carpet etc…are properly installed and able to withstand the normal cleaning process. 
Click here to submit a damage claim
Do I have to be home during house cleaning?
Most of our customers are not home when we arrive to clean. Expectations and detailed instructions are established prior to your first visit so there is no need for you to be home. However, if you choose to be home while we clean, that is not a problem for us. We will provide you with an expected window of arrival.
Will the same team clean my home every time?
We make every effort to send the same team each time. We know how important it is to have someone you know and trust cleaning your home. However, from time to time we may have to make substitutions due to vacations or illness.
What If I am not satisfied with a cleaning?
We recommend you inspect the team's work before they leave if you are home at the time of the cleaning. Mention any oversights to the crew and they will be happy to address your concerns. You may contact us by phone or respond to our follow up quality assurance emails which we send out the next business day after service. In most cases, the corrections are minor and we will create a work order and address during the next service or if necessary a team will return and redo the area on the same day or as soon as we are able to reschedule.
How do you gain access into my home?
The preferred method is a key which is secured on your premises using a lock box. If you choose not to provide us with a key and we are unable to access your home for a scheduled cleaning, you will be assessed a lockout fee as indicated in the original agreement.
What are your hours of operation?
House cleaning services: Monday – Friday 7:30 -5
Expert Assistance: Monday – Friday 9 – 5
General Customer Service 24/7
Customer Web Access 24/7
What if my routine cleaning falls on a holiday?
If your scheduled cleaning falls on a holiday that is observed by our office, we will contact you prior to the holiday to discuss reschedule options.  The holidays observed by our office are New Year's Day, Memorial Day, Independence Day, Labor Day, Thanksgiving Day, and Christmas Day.  Unless you cancel service, you can expect us to arrive as scheduled if your cleaning date falls on any holiday except those listed above.
Should I do anything to prepare for a cleaning service?
Before we come to clean your home, it would be appreciated if items were picked up off the floor, dressers, and counters. This allows our team to clean more thoroughly.
Should I tip the cleaning team?
A tip is neither expected nor required. The best way to let your team and the quality dept know how you feel about the great service they provide in your home is by responding to the quality assurance email we send out after each cleaning. The team wants to know that the service they provided met or exceeded your expectations. Your feedback is important as we pay our staff bonuses based on clients' feedback.  Tips are usually only given around the holidays.  A tip amount equal to the price of one service is industry standard if you have been a recurring customer for six months or more, otherwise use your discretion.
What if I need to reschedule or cancel my appointment?
Busy Bee requires you contact the office at the minimum of TWO (2) days before your service for reschedule or cancellation requests.  Failure to comply will result in a charge equal to one service visit.  If your day of service is Monday, please contact the office by 4 PM on Friday.  Future schedule cleanings dates will remain unchanged. We ask that any changes to your schedule be communicated directly with the Busy Bee office by phone.   This does not apply to monthly clients.  All Monthly clients should see there terms of service or contact the office for specific details concerning cancellations.
What should I do with my pet while you are cleaning?
Our employees are pet friendly. However, if you know your pet(s) to be aggressive and protective of you or your home, we would ask that you secure your pet(s) during the cleanings.
What happens if an employee gets injured while cleaning in my home?
You will not be held responsible if one of Busy Bee's employees sustains an injury while cleaning in your home. Busy Bee team members are full time employees and they are covered by our Worker's Compensation Insurance policy.
Do I have to supply a credit Card?
We will not schedule any cleaning jobs unless we have obtained a valid credit card. We keep this card on file in conjunction with our payment, non entry and cancellation policies. All customers receive literature clearly stating our company policies and terms of service.
How do you handle antiques and collectibles?
Please be aware, we carry liability insurance; however this policy does not cover items with a high monetary or sentimental value. Therefore, we will not clean these items and ask you to please move them to a safe place or inform us to omit these items from the cleaning. Please remove jewelry, cash, or other miscellaneous items from surfaces and store in a secure location. Place all valuables in a safe, jewelry box, or inside drawers so you know the location at all times.
How do I modify the regular cleaning schedule instructions or add something to meet a special need?
You may call the office or visit our website and submit your specific instructions. We will create a detailed work order and review with the team prior to your service visit. Please do not attempt to discuss changes with your team or leave instruction notes for the day of service.
How does Busy Bee determine the cost to clean my home?
Our pricing is completely individualized and the price will depend on the square footage of your home, condition, and other factors such as number of people and pets,  clutter and lifestyle.
Can I leave out a special cleaner for the cleaning team to use?
Only if the cleaner is pre-approved by the office. Contact us in advance of your cleaning to allow us time to evaluate the cleaner in question, have you sign the liability release permission form, and instruct the team to use the product in a safe manner in correspondence with label instructions. Our goal in following this process is to maintain a safe environment for our staff and your home.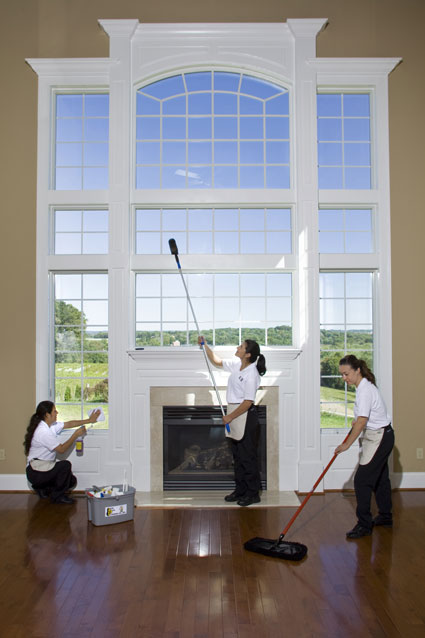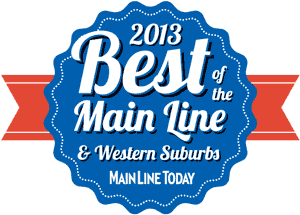 Want A House Cleaning Estimate?
Call (610) 430-6888 or request a house cleaning estimate online today!