Many people dread having to clean their houses at the end of the day. However, this doesn't have to be the case. Did you know you don't have to spend all your time cleaning? By creating and consistently following good habits, keeping your house clean will be a breeze. If you find yourself getting overwhelmed with the thought of keeping your house clean, follow these seven daily habits to keep your home clean!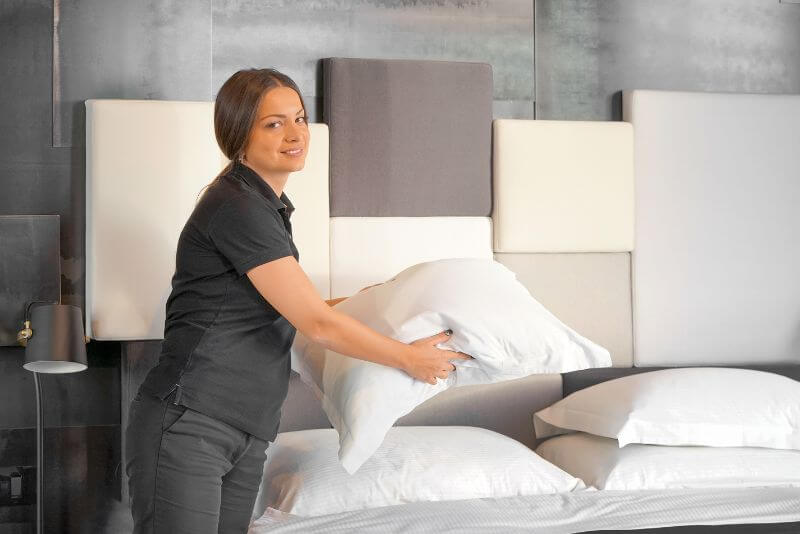 Make Your Bed Every Morning
This might sound like a simple one, but it really does set up your day for success. It will also make the whole room look tidy. 
Keeping your bed simple is also one of the best cleaning tips! You don't need 12 pillows or top sheets on your bed. Try to stick to a basic duvet and washable cover. 
Don't Set Unrealistic Expectations 
If you expect your home to be perfectly clean 24/7, you're in for a disappointment. 
You need to learn to accept your home as being "clean enough." Save the deep cleaning for your monthly cleaning routines. If you need help creating a cleaning schedule, check out these tips.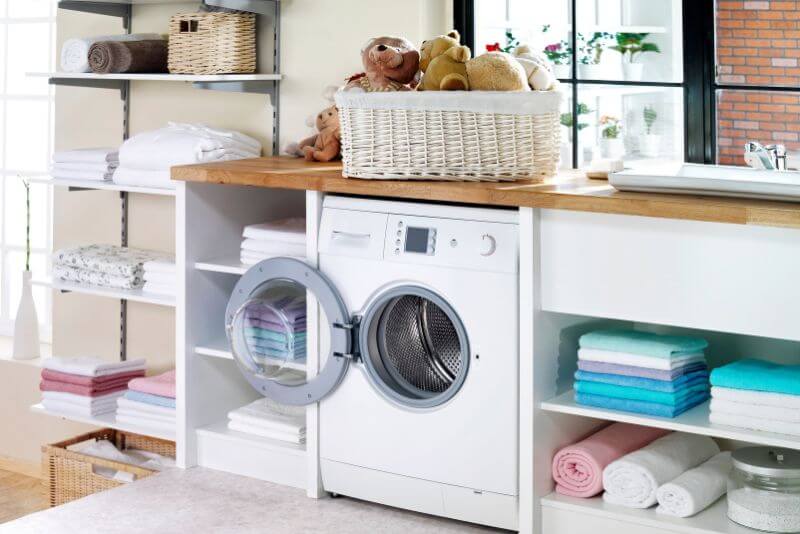 Do a Load of Laundry Every Day
Now, this will depend on how much laundry you normally do; but by putting a load of laundry in the machine on a daily basis, you'll be able to save time. 
As an added bonus, you won't have to look at a laundry basket overflowing with dirty clothes every day after you get home from work. 
Spend 15 Minutes Tidying Up Every Night
This is also one of my favorite tips. Put on a timer and handle your top cleaning priorities, such as clearing the dining room table and washing the dirty dishes. If you're lucky, you should also have time for a quick wipe-down of surfaces. 
Don't forget to get the kids involved too – they can tidy up their bedrooms during this time. It's always a great feeling waking up to a tidy space. 
Declutter
Have you ever heard the saying, "A clean house is a clean mind?" Yes, decluttering can also help improve your mental health! By cutting down and organizing the stuff you have, cleaning won't be such a daunting task. 
Make sure everything has a spot and that everything is easily accessible.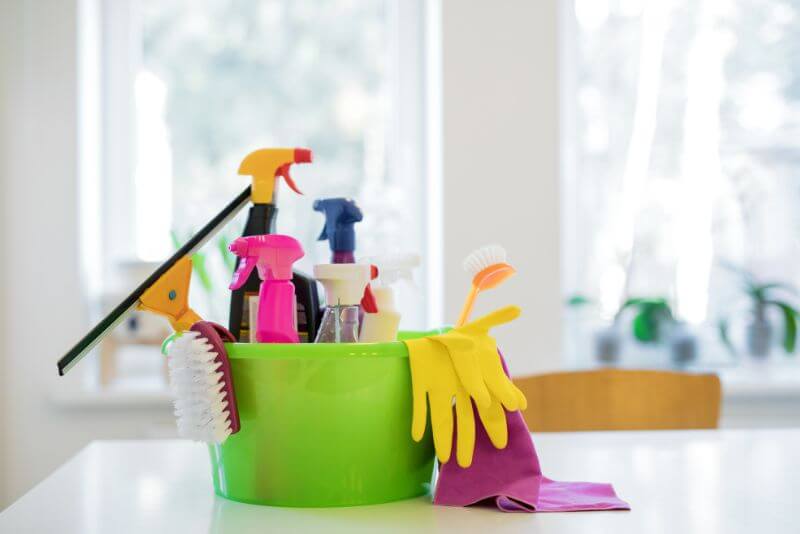 Make Sure Your Cleaning Supplies Are Easily Accessible
Try to keep a cleaning caddy easily accessible – it should have everything you need, from microfiber cloths to a multi-purpose cleaner and a toilet scrub brush. This makes it so much easier to quickly grab it and get the job done. 
Prioritize
What are the most important tasks to you? Is it the dirty laundry, or do you simply have to wash dishes before bed? 
Find two to three goals, write them down, and make sure you do them daily. 
Do You Want More Cleaning Tips and Tricks?
Are you ready to incorporate some of these tips into your daily or weekly cleaning schedule? As you can see, cleaning doesn't always have to be a time-consuming, complicated task. You can also keep your house clean with a simple routine!
By spending only a few minutes doing basic chores every day, you'll notice a major difference and decrease in your stress levels! It's time to say goodbye to that messy house!