Do you struggle to fit cleaning your home into your busy schedule? Nowadays, people are busier than ever, and it can be near impossible to juggle work, children, and social life. It is no wonder why more and more people are pushing their chores onto the back burner in Chester County.
Still, no one wants to come back to a messy home in West Chester, and in fact, living in a cluttered and dirty house can just add to the stress that you already have to deal with every day. Luckily, it does not have to be this way.
If you are feeling overwhelmed and are having trouble keeping your house clean, Busy Bee Cleaning Company is here to help! We provide professional cleaning services to customers all over Chester County, PA.
From routine residential cleaning services to deep cleaning services, our reliable and experienced cleaners can get your home cleaned while you are away at work so that you come back to a clean house where you can enjoy your relaxation time free of time-consuming household chores.
Our Professional Cleaning Services in Chester County
Here at Busy Bee Cleaning Company, we are dedicated to providing exceptional service that no other house cleaning company can match. No matter how big or small, or clean or dirty, our goal is to take the stress off your back and give you the clean and comfortable home that you deserve. Here are our most popular home cleaning services in Chester County.
House Cleaning Services
Our routine house cleaning services are designed to keep you happy and your home clean on a consistent basis. It is hard to give every room of your home the cleaning attention it needs without help, but with our home cleaning service, you can trust that a whole team of professional house cleaners will be dedicated to keeping your home clean and safe.   
Our standard cleaning service is weekly or bi-weekly and includes emptying trash cans, dusting, wiping, and disinfecting all of the accessible surfaces in your home, and mopping and vacuuming all of the floors. From bedrooms and living rooms to kitchens, bathrooms, and more, you can rest assured knowing that our professional cleaners will meticulously cover every room in your home.
Deep Cleaning Services
We also offer deep cleaning services in Chester County, PA, and the surrounding area. These services go above and beyond our standard cleaning service. These cleaning services are for people who are not content with the status quo and want to have every corner of their home absolutely spotless.
Our deep cleaning services typically include polishing granite countertops, washing baseboards and other woodwork, vacuuming drapes and lampshades, and cleaning light fixtures, windows, and furniture, as well as the interiors of kitchen cabinets and appliances like refrigerators, ovens, and microwaves. All of this leaves your home with an absolutely amazing deep clean that is truly unmatched by our competitors.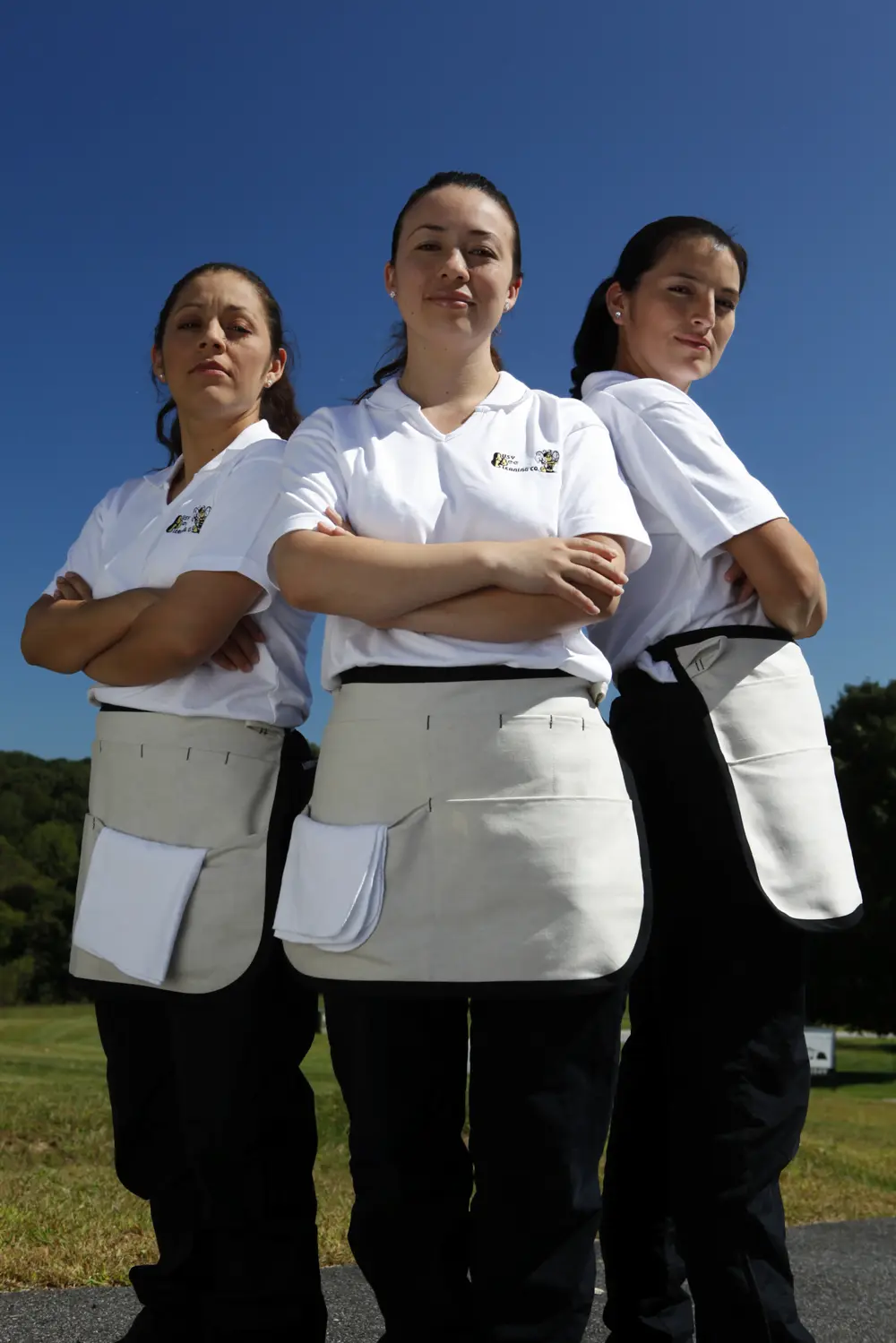 Why Choose Busy Bee Cleaning Company
With so many happy customers all over Chester County, it is hard to come up with a reason not to trust Busy Bee Cleaning Company with all of your house cleaning needs, but if you still need convincing, here are a few of the reasons why you should choose our house cleaning services over all those other house cleaning companies.
Reliable and Experienced Cleaners
We have been cleaning homes all over Main Line, PA, for 30 years, so we have tons of experience in the cleaning industry. All of our cleaners are highly trained and incredibly skilled in all things cleaning, washing, and disinfecting.
Customer satisfaction is our number one priority, and our professional staff will not rest until your home is completely spotless, leaving you a tidy and neat space to come home to at the end of the day. 
Modern Equipment and Eco-friendly Cleaning Supplies
While it is common for other cleaning companies to cut corners on cleaning equipment and supplies to save on costs, here at Busy Bee Cleaning Co, we use only the highest quality equipment along with modern techniques that ensure we achieve a pristine level of cleanliness every time.  
We are also dedicated to using high-quality eco-friendly cleaning products that not only ensure that your home is properly cleaned but also do not include harmful chemicals that can harm the environment. With Busy Bee Cleaning Company, you will never need to sacrifice being eco-friendly to maintain a clean home.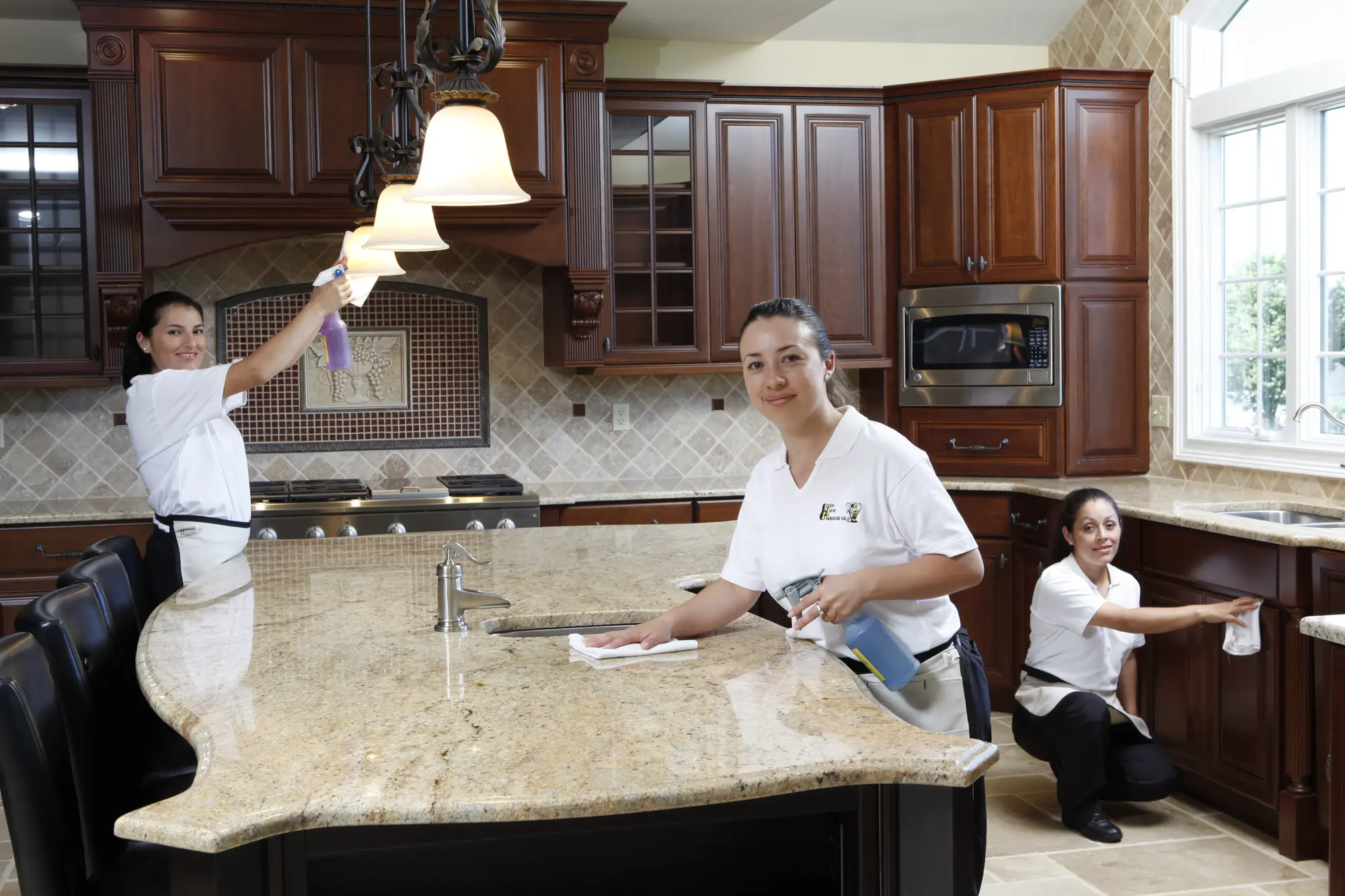 Fully Licensed and Insured Residential Cleaning Services
We have been in the business of cleaning homes for a while now, so we know just how important having the right licensing and insurance is. While other cleaning services may be content with doing things under the table, Busy Bee Cleaning Company is a legitimate business with all the proper licensing to operate in the state of Pennsylvania. 
We are also fully insured to protect you, your home, and our cleaners from any potential damages that occur. While we have never made a habit of damaging our customers' homes, you can still rest easy knowing that if something does happen, you will be completely covered from any financial liability.
Customizable Cleaning Services to Meet Your Home's Needs
We specialize in providing custom cleaning solutions tailored to meet the specific needs of you and your home. We pride ourselves on forming good client relationships, and we will work closely with you to come up with a fine-tuned cleaning schedule and plan that meets all your strict requirements. 
No matter what you would like to have cleaned or how often, you can trust that your new custom cleaning service will do an amazing job every time.  
Contact Busy Bee Cleaning Company Today!
If you are feeling overwhelmed and want to see what our cleaning services can do for you, contact us today! We will gladly answer all of your questions. We also happily offer you a free estimate so you know exactly how much it would cost to have your home cleaned.
Do not let your home be a mess! Call Busy Bee Cleaning Company and transform your messy home into the clean and comfy space you deserve today.