Are you struggling to keep up with your home cleaning chores? Chances are you are not alone. Trying to keep up with work, the kids, your social life, and any other responsibilities, it can be nearly impossible to stay on top of all your household chores too. But there is no need to worry because Busy Bee Cleaning Company is here to help. 
We provide top-notch house cleaning services to residential clients all over Wayne, PA, and the surrounding area so that homeowners and renters alike can have the luxury of coming home to a comfortable and clean house without the hassle of doing the cleaning themselves. 
From routine regular cleaning services to deep cleaning services, including carpet cleaning and more, Busy Bee Cleaning Company is the professional cleaning company that Wayne, PA trusts to get the job done right.
Why Choose Busy Bee Cleaning Service
We know that you have options when trying to find house cleaning services, but we know that we offer a level of service that other house cleaning companies simply cannot match. Customer satisfaction is our number one priority, and we will not stop until your house is completely spotless. Besides doing an excellent job every time, here are a few other reasons our customers choose Busy Bee Cleaning Company over the competition.
Reliable and Experienced Wayne House Cleaners
Busy Bee house cleaners are one of a kind. Our cleaners are highly trained and possess extensive experience and cleaning knowledge that allows them not only to ensure that your entire house will get a thorough cleaning but that it happens reliably on schedule whenever it is most convenient for you. 
When it comes to everything cleaning, washing, and disinfecting, Busy Bee Cleaning Company house cleaners are the most reliable and experienced cleaners in Wayne, PA. No matter how messy your home is, we have you covered.
Modern Cleaning Equipment and Eco-Friendly Cleaning Supplies
We know that quality matters, and we are committed to using only the best modern cleaning equipment on the market. While other house cleaning companies might skimp out on supplies, we know that we can only get the best results with the best equipment. 
We are also passionate about protecting the environment, so we only use eco-friendly cleaning products that do not contain dangerous chemicals that can cause harm to people, animals, and the environment.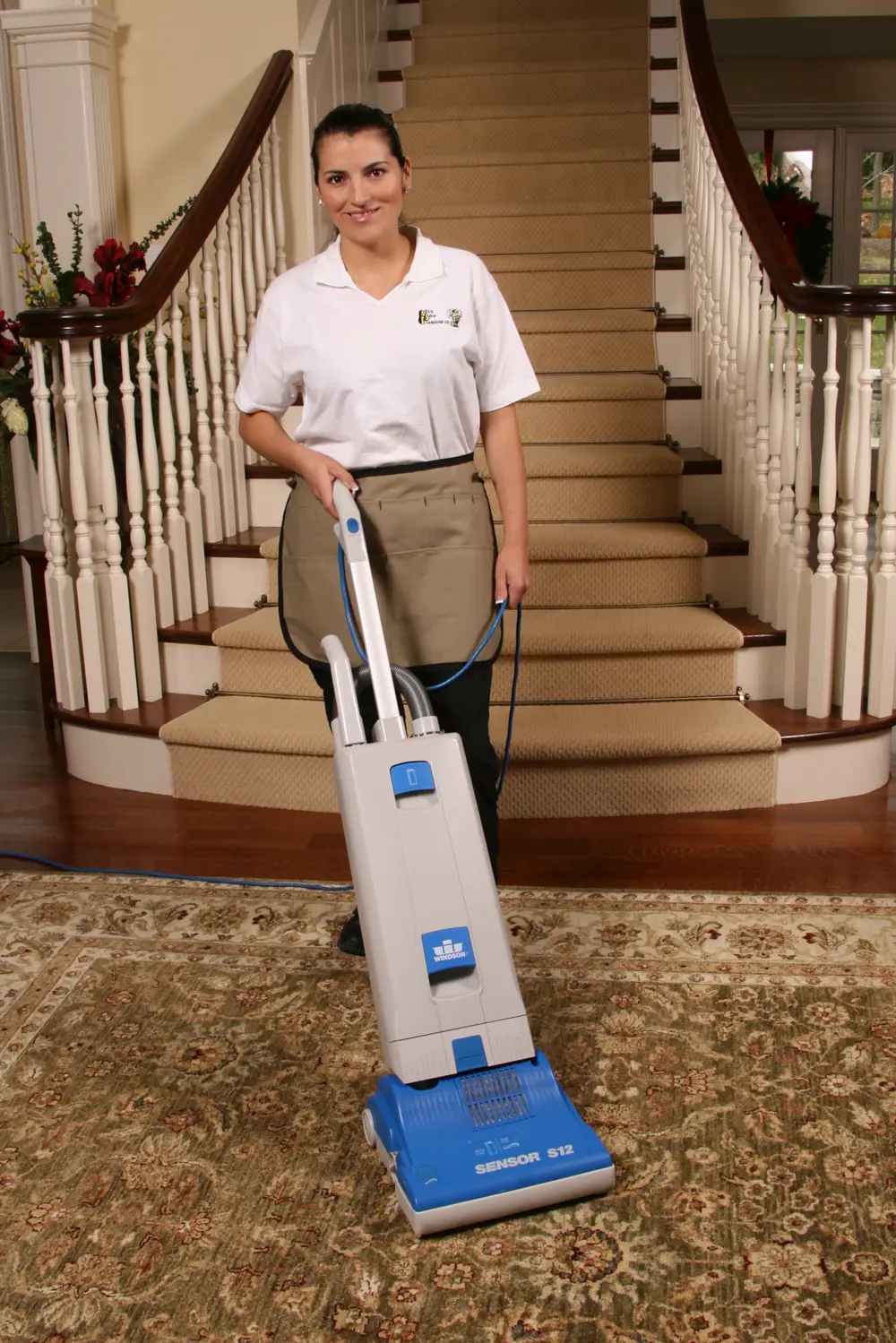 Efficient Service & House Cleaning
With experience and training comes better and more efficient work. Busy Bee has been providing Main Line and the Philadelphia, PA, area with absolutely amazing cleaning services for over 30 years, and in that time, we have learned quite a lot about getting a house cleaned thoroughly, quickly, and efficiently.
With Busy Bee Cleaning Company, not only will we always do an amazing job cleaning your home, but it will get done in an efficient and timely manner.
Fully Licensed and Insured 
As important as it is to provide an exceptional cleaning service, having the right licensing and insurance is incredibly important too. While it may be tempting to go with a freelancer that has no problem cutting corners and doing things under the table, it's ultimately you who are at risk here. 
Busy Bee Cleaning Company has all of the proper licensing and insurance so that you can rest assured that you will be completely covered in the unlikely event of damages and financial loss. 
Flexible and Customizable Cleaning Service 
We know that every home is different and every client has different expectations and requirements, so our cleaning services are completely customizable. We make a point to form close relationships with our clients so that we can get to know their exact wants and needs and provide a cleaning service that addresses them all. 
We will work with you to come up with a cleaning schedule that's most convenient for you and includes all the essential cleaning services that your home needs.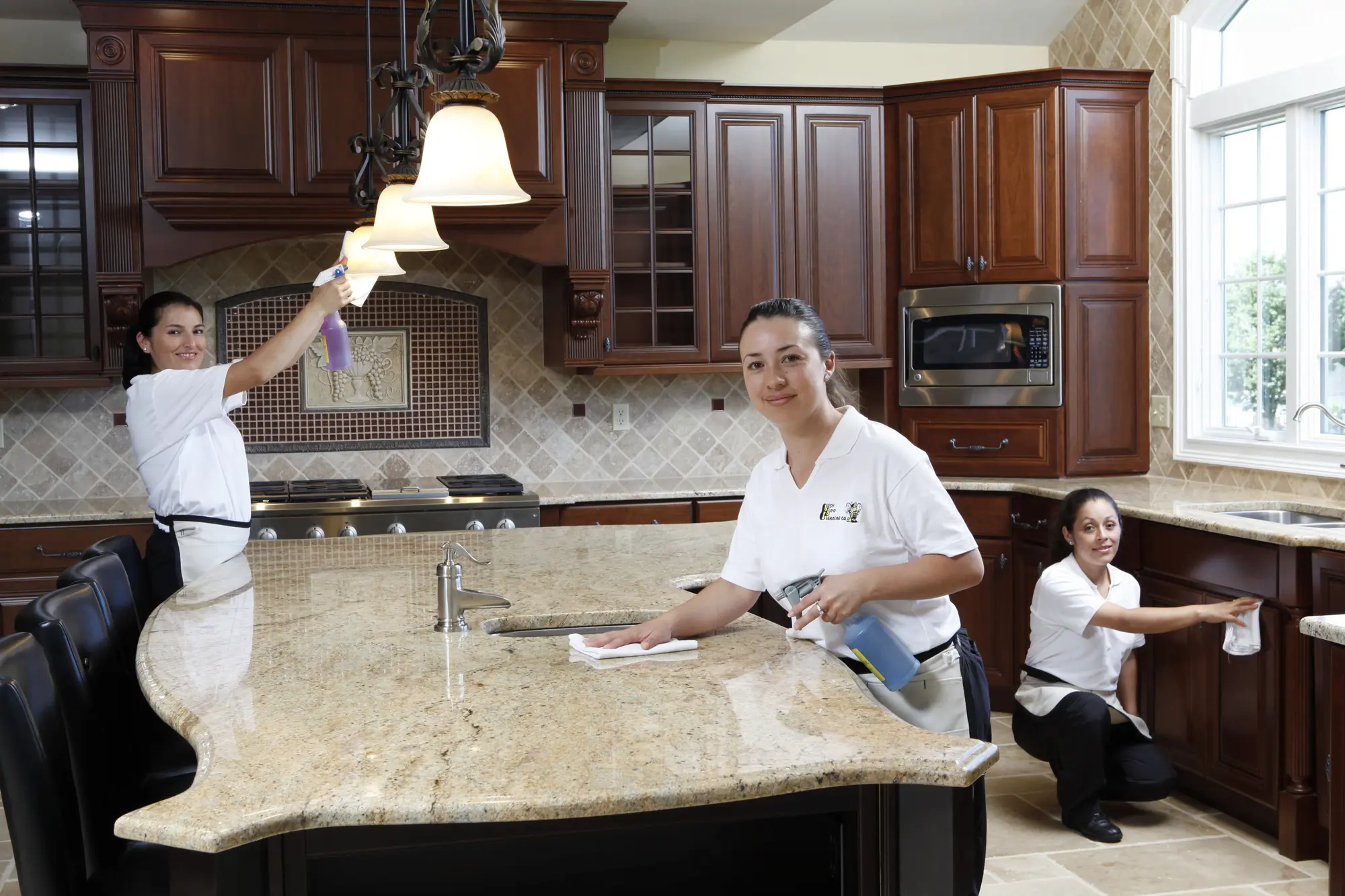 Our Top House Cleaning Services
We provide a number of cleaning services that are fine-tuned to create an unmatched residential cleaning experience for our clients. From routine home cleaning and deep cleaning to emergency short-notice cleaning services, when it comes to cleaning in Wayne, PA, there is no better option than Busy Bee Cleaning Company.
House Cleaning Service
Our most popular offering is our routine house-cleaning service that keeps homes clean and clients happy on a consistent basis. Our professional house cleaners are hard-working and efficient, so no matter how big or small your home is, you can trust Busy Bee Cleaning Company to do a fantastic job every time.
Our standard cleaning service generally consists of emptying all trash cans, dusting, wiping, and disinfecting all accessible surfaces, as well as mopping and vacuuming all the floors. From kitchens and bathrooms to bedrooms, living rooms, and all the other living areas in your home, the cleaning pros at Busy Bee Cleaning Company have you covered.
Deep Cleaning Service
Has your home not been cleaned in a while? Whether you are having people over or just looking to do some spring cleaning, Busy Bee Cleaning Company also offers deep cleaning services that leave every little nook and cranny of your home absolutely spotless.
These services usually include things like polishing granite, vacuuming drapes and lampshades, washing baseboards and other woodwork, and cleaning light fixtures, windows, and furniture, as well as the interiors of kitchen cabinets and appliances like refrigerators, ovens, and microwaves. All of this leaves your home with a pristine deep clean that will have you wondering why you did not call us sooner.
Contact Busy Bee Cleaning Company Today for a Thorough Cleaning
If you need help cleaning your house or apartment, give us a call, and we will gladly schedule a free estimate and consultation so you can learn more about what we can do for you and how much it will cost. Do not be content with a messy, dirty home. Take back your comfort and free time by calling Busy Bee Cleaning Company today!