It is no secret that cleaning your home can be an exhausting and time-consuming chore, and after a long day of work, it is probably the last thing that you want to spend your time doing. Coming back to a dirty and untidy home after a long day is far from ideal, especially when you just want to sit back, relax and enjoy your evening.
Luckily for you, Busy Bee Cleaning Company is here to help, offering the top house cleaning services Exton, PA has to offer. At Busy Bee Cleaning Company, we believe that everyone should have the luxury of coming home to a clean, tidy, and comfortable home, and we will not stop until we have given that luxury to as many people as we can.  
With flexible scheduling, excellent service, and the best house cleaners in the business, there is no reason to settle for anything less than a pristine and spotless home. So, if you are struggling to keep your home as clean as you would like, give us a call and learn why so many Chester County residents have fallen in love with Busy Bee Cleaning Company. 
Why Busy Bee Cleaning Company Is Exton's Favorite Cleaning Service
Here at Busy Bee Cleaning Company, we do not take our claim as the best cleaning service in Chester County lightly. But, with decades of industry experience under our belt and countless happy customers served, we know that we have earned the title. Here are just a few of the reasons Chester County residents from Exton to West Chester and everywhere in between love Busy Bee Cleaning Company.
The Best House Cleaners in the Business
A cleaning company is only as good as its cleaners, and we know this better than anyone else. That is why we have invested so much into making sure that every member of our team is highly trained and well-equipped to do a wonderful job cleaning every time. 
Every single Busy Bee house cleaner goes through our extensive Busy Bee University training program, where they spend hours in both in-class and on-site training. During their training, they learn how to use advanced equipment and the best cleaning techniques so they come out ready to provide a level of service that no other home cleaners can compete with.
And that is not all. Our professional cleaning specialists do not stop learning once their initial training is complete. We are constantly keeping our entire staff up to date on the latest cleaning trends and methods so our customers know that when they choose Busy Bee Cleaning Company, they are getting their cleaning service from highly trained professionals who are the best in the business. 
Flexible Scheduling 
The biggest benefit of hiring a professional cleaning service is the convenience, which is why we have made sure that our schedule is as flexible as possible. All you have to do is give us a time that works for you, and we will make sure that our cleaning team is able to get there. No matter when you would like us to come, we will make sure to get your house cleaned as quickly and efficiently as possible. 
Eco-Friendly Cleaning Products
Many of the most popular cleaning products contain harmful chemicals that can pollute groundwater and cause harm to the environment. We are passionate about trying to reduce our negative impact on the environment, so we use only the most eco-friendly cleaning products on the market.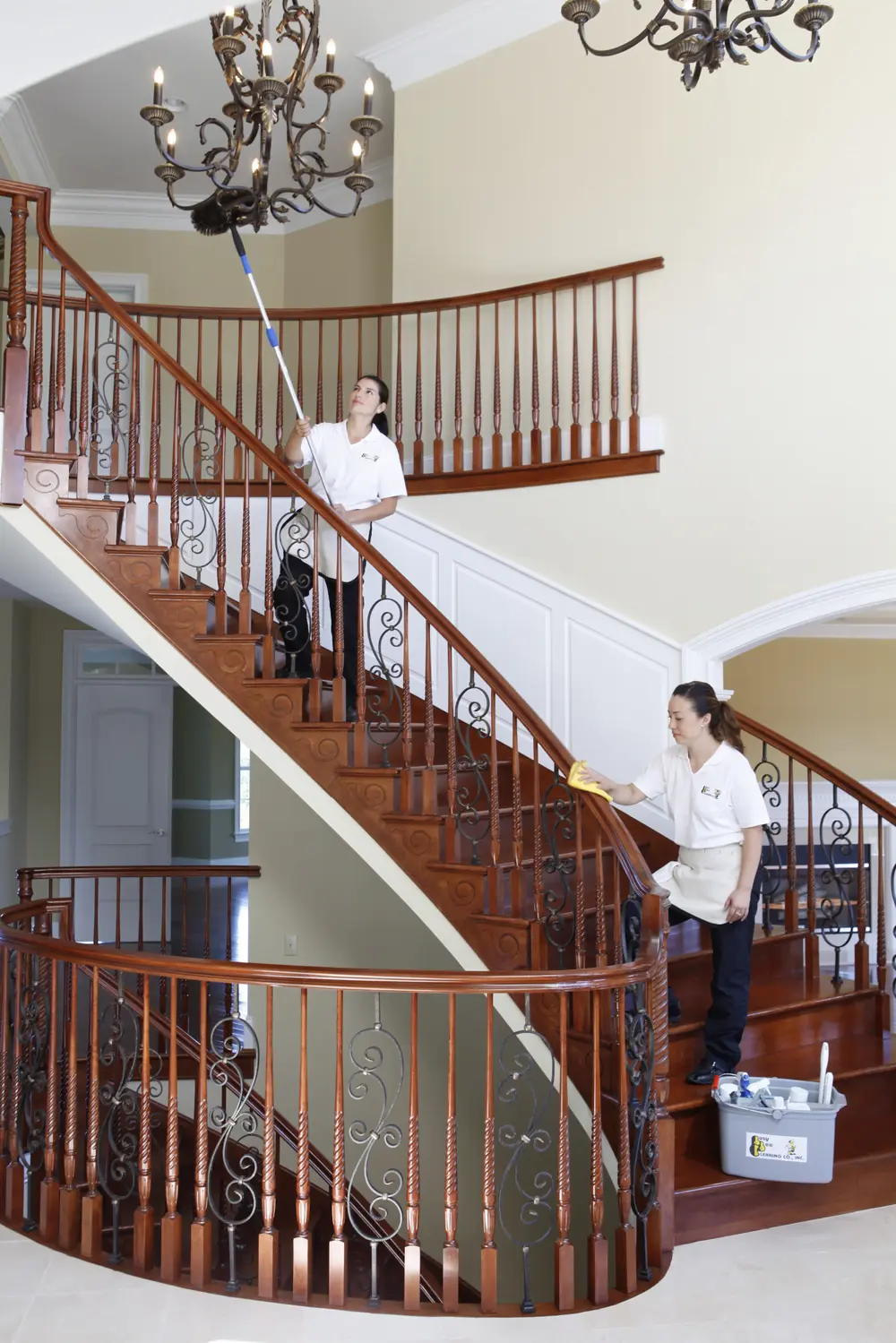 Our Amazing Cleaning Services in Exton, PA
At Busy Bee Cleaning Company, we know that every home is different and every client has different cleaning needs and preferences, which is why we offer a wide range of different cleaning services that can be fine-tuned to the needs of every customer. 
Whether you are just looking for a general bi-weekly cleaning service to keep things tidy or something more specialized like carpet and furniture cleaning, we will make sure that you have a sparkling clean home that leaves you completely satisfied every time.
Routine Home Cleaning Services
Our routine cleaning service is by far our most popular offering. This service allows Exton, PA residents to ensure that their homes stay clean on a consistent basis without having to do all the dirty work themselves. 
The first thing we will do is schedule a day and time that is most convenient for you, and then you can just sit back, relax, and enjoy the luxury of living in a space that never gets too dirty, messy, or unorganized.
Our routine home cleaning services typically included cleaning tasks like emptying all trash cans, dusting, wiping, and disinfecting all accessible surfaces, and mopping and vacuuming all the floors. With our routine cleaning services, you will be able to trust that every single room of your home is absolutely spotless.
Deep Cleaning Services
Our deep cleaning services are for customers who have more specific cleaning needs. These services are generally made up of cleaning tasks that require more time and effort, specialized equipment, and more advanced training, like polishing granite, vacuuming drapes and lampshades, window cleaning, carpet cleaning, washing baseboards and other woodwork, and cleaning light fixtures, windows, furniture, kitchen cabinets, and appliances.
No matter if your home has not been cleaned in a while or you simply want to make sure that it is as clean as possible before hosting guests, our deep cleaning services ensure that your home achieves a superior level of cleanliness that only Busy Bee Cleaning Company can provide.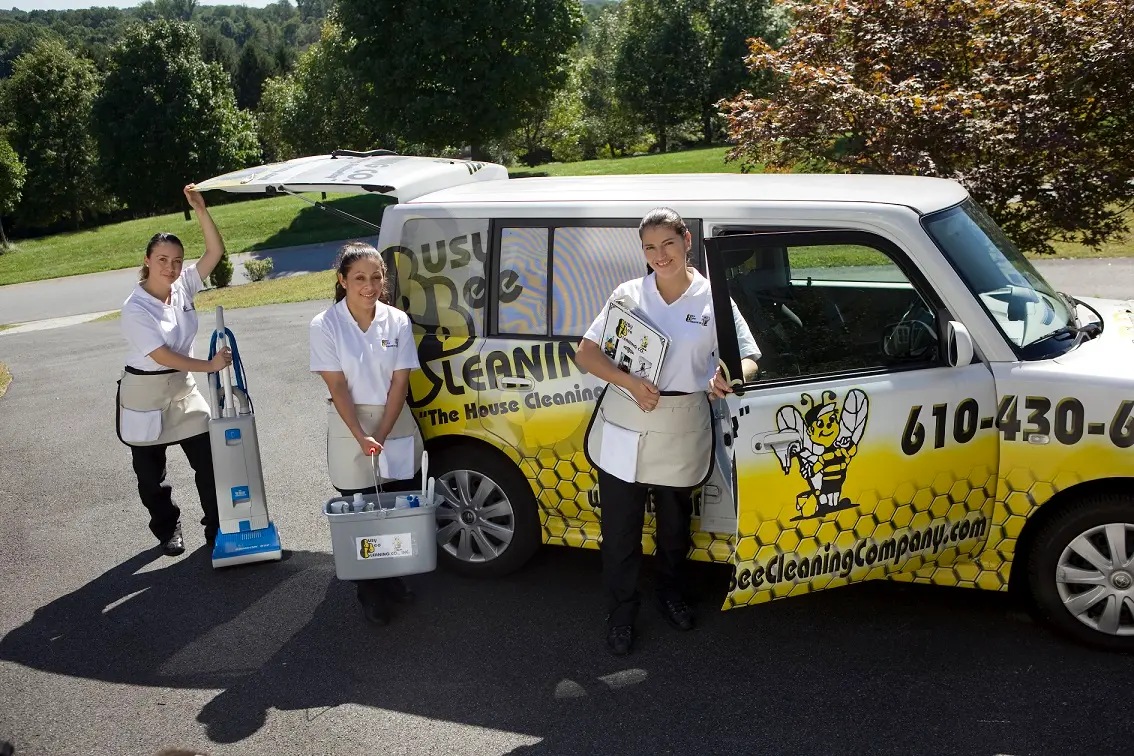 Contact Busy Bee Cleaning Company Today
Are you having trouble keeping your home as clean as you would like, or do you just have some general questions about our cleaning services? Then give us a call. We are always super responsive and here to answer your questions, and we will gladly offer you a free estimate and consultation so that you know exactly what we can do for you and how much it will cost. So do not put up with your dirty home any longer. Call Busy Bee Cleaning Company today!