Everyone wants a clean, comfortable home to come back to at the end of the day, but with work, family, and all your other obligations, it can be hard to find the time and energy necessary to keep your home as tidy as you would like. That is where we come in.
Busy Bee Cleaning Company is the most trusted house cleaning company in Chester County, offering professional cleaning services by our experienced and highly trained house cleaners. 
From routine residential cleaning services that keep your home clean and tidy to meticulous deep cleaning services that leave every nook and cranny of your home completely spotless, we are committed to providing an amazing service that meets all your specific cleaning needs and leaves you completely satisfied every time.
Nowadays, people are busier than they have ever been, but that does not mean that you have to be content with a messy home. Busy Bee Cleaning Company can give your home the thorough cleaning it needs so that you can worry less and feel more comfortable in your home. So if you are looking to find house cleaning services in Paoli, PA, look no further than Busy Bee Cleaning Company. 
Why Busy Bee Cleaning Company is Paoli, PA's Favorite House Cleaning Service
When it comes to top house cleaning services in Paoli, PA, there is no better option than Busy Bee Cleaning Company, and with over 30 years in the industry and countless satisfied customers all over the Philadelphia and Chester County area, there is no shortage of reasons to choose us. 
However, if you are still not convinced, here are just a few of the many reasons why Busy Bee Cleaning Company is the most trusted Paoli house cleaning service.
Highly Trained and Experience House Cleaners
A cleaning service is only as good as its cleaners, and we are lucky to be able to say that we have some of the best. All of our professional house cleaners are highly trained and have extensive cleaning experience that ensures they will do an amazing job and achieve a superior level of cleanliness for your home that other cleaning companies just cannot compete with.
No matter how what your cleaning needs are, Busy Bee house cleaners are the best in the business and have the knowledge and experience to keep your house sparkling clean all year round.
Quick and Reliable Service
The whole point of hiring a cleaning service is convenience, and if we are constantly in your way, that just would not feel very convenient or comfortable at all. We know that you want to come back to a clean home without having to worry about any of the details, and our quick and reliable service ensures exactly that. 
We will find a convenient time to schedule recurring service, and then we will show up with a dedicated team that is trained to work together as quickly and efficiently as possible without sacrificing quality. With Busy Bee Cleaning Company, you can rely on us to show up exactly when we say we will and get your house cleaned, so you can relax in a freshly cleaned home at the end of the day.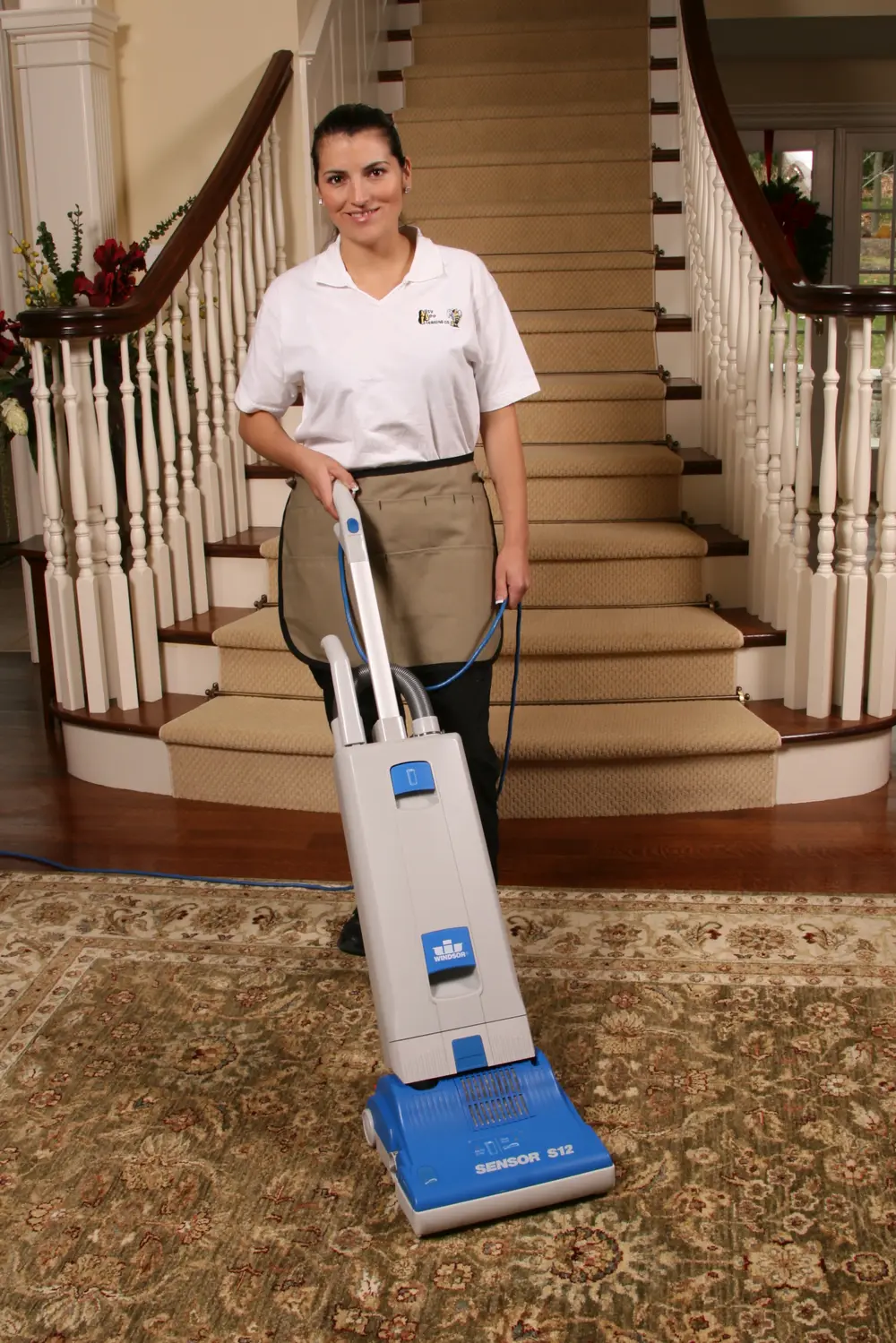 Modern Cleaning Equipment and the Latest Techniques
We know that using quality equipment and proper cleaning techniques can be the difference between meeting expectations and exceeding them, so all of our cleaners stay up to date on the latest cleaning techniques and are well-equipped with modern industry-standard cleaning equipment that helps ensure they do an excellent job every time.
Eco-Friendly Cleaning Products
Here at Busy Bee Cleaning Company, we care about the environment and always promise to use eco-friendly cleaning products that keep harmful chemicals away from your home and prevent them from further damaging the environment surrounding it. 
A Cleaning Service Fine Tuned to Meet All Your Cleaning Needs
Every home is different, and every client has different wants and needs, but here at Busy Bee Cleaning Company, we pride ourselves on being flexible. We will fine-tune our professional services to meet the exact needs of you and your home.
No matter what specific cleaning needs you have, we will customize our service to meet those needs and ensure that your entire home gets cleaned just the way you want it every time.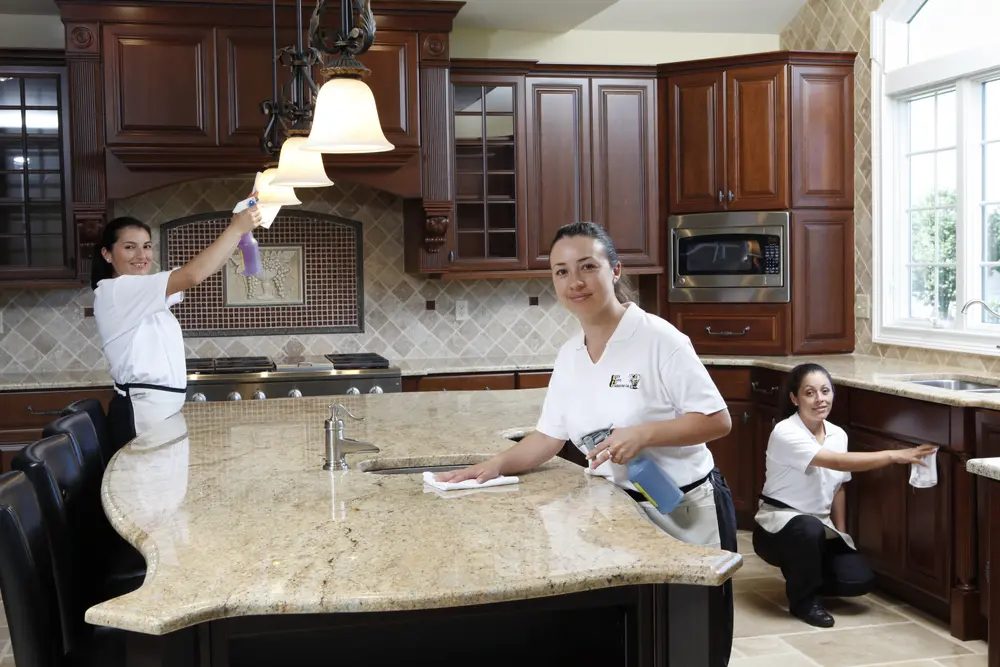 Our Professional Cleaning Services
When it comes to house cleaning in Paoli, PA, Busy Bee Cleaning Company is the one-stop shop for all your professional cleaning needs. From routine regular cleaning services to emergency deep cleaning services, there is nothing we cannot do. Here are the most common services we offer.
Routine House Cleaning Services
Our most popular offering is our routine house cleaning service, which is designed to keep your home at a consistent level of cleanliness all year round. We will schedule a convenient time, either weekly or bi-weekly, when we will come and clean your whole home so that you do not ever have to.
Our normal house cleaning service typically consists of emptying all trash cans, dusting, wiping, and disinfecting all accessible surfaces, and mopping and vacuuming all the floors. We ewill make sure that every room of your home, from kitchens and bathrooms to bedrooms, living rooms, and more, is thoroughly cleaned.
Deep Cleaning Services
Whether your home has not been cleaned in a while or you are planning on hosting guests and want your home to be spotless, our deep cleaning services can get your home the deep clean it needs to be back in pristine shape in no time. 
Our deep cleaning service consists of more labor-intensive and time-consuming work, including polishing granite, vacuuming drapes and lampshades, window cleaning, carpet cleaning, washing baseboards and other woodwork, and cleaning light fixtures, windows and furniture, as well as the interiors of kitchen cabinets and appliances like refrigerators, ovens, and microwaves. 
Contact Busy Bee Cleaning Company Today
If you are sick of living in an untidy home, give us a call, and we will set you up with a free estimate and consultation so that we can get to know each other and you know exactly how much our service will cost for your home. Do not be content with a dirty home. Call Busy Bee Cleaning Company today!