Are you having trouble keeping your home as clean as you would like? You are not alone. It can be hard to motivate yourself to spend hours cleaning your home after you get back from a long day at work, even if you know that you would feel a lot more comfortable if your home was tidy and clean. But that is where we come in.
Busy Bee Cleaning Company offers a full range of home cleaning services that make it easy for Exton, PA, residents to get the spotless homes that they deserve. So, if you are sick of feeling overwhelmed by the thought of cleaning your home, Busy Bee Cleaning Company has you covered.
Why Choose Busy Bee Cleaning Company For Exton Cleaning Services
We are proud to be Exton's go-to cleaning service company, but we did not get there by just saying we are the best. We have spent years learning and perfecting our craft and guarantee complete customer satisfaction every time. Here are just a few of the reasons why Exton, PA, residents just cannot get enough of our top-of-the-line professional house cleaning services.
The Best House Cleaners in the Business
When you choose Busy Bee Cleaning Company, you can trust that you are getting a team of highly trained professional cleaners who are passionate about what they do. In fact, our signature Busy Bee University training program ensures that every single Busy Bee house cleaner comes out as one of the best in the business. 
During their time at Busy Bee University, we heavily invest in our cleaners by teaching them the skills they need to clean every type of surface and every part of a home in an efficient and effective manner. After completing their hours of in-class and on-site training, every member of the Busy Bee team comes out as an expert cleaning specialist who is well-equipped to take on any cleaning task that is thrown their way.
But our house cleaning specialists do not stop learning once they complete Busy Bee University. We are constantly keeping up to date on the latest cleaning trends and techniques so that we continue to provide a superior level of cleanliness that other cleaning companies simply cannot compete with. 
With Busy Bee Cleaning Company's team of professional house cleaning specialists, you can rest assured knowing that we will do a great job in an efficient and timely manner no matter what.
Flexible Scheduling
Here at Busy Bee Cleaning Company, we know how important your time is, and we want to make sure that our professional cleaning service is as convenient as possible. Our flexible schedule allows us to do just that. You tell us the most convenient time for you, and we will make sure that we can get a cleaning team there to meet your cleaning needs.
Modern Equipment
Even the best house cleaners need good equipment to do their jobs well, so we have made sure to equip every one of our cleaning teams with the best industry-standard cleaning equipment on the market. 
Not to mention that you will not have to worry about having your own cleaning equipment and supplies. We will bring everything we need with us to your home, then once we get your house cleaned, we will pack it up and be on our way. 
Eco-Friendly Cleaning Products
We are not just passionate about cleaning. We also want to make sure that we are doing our part to protect the environment as well. While many of the most popular cleaning products contain chemicals that can be harmful to the environment, we use only the most eco-friendly products that keep these dangerous chemicals out of your home and the environment around it.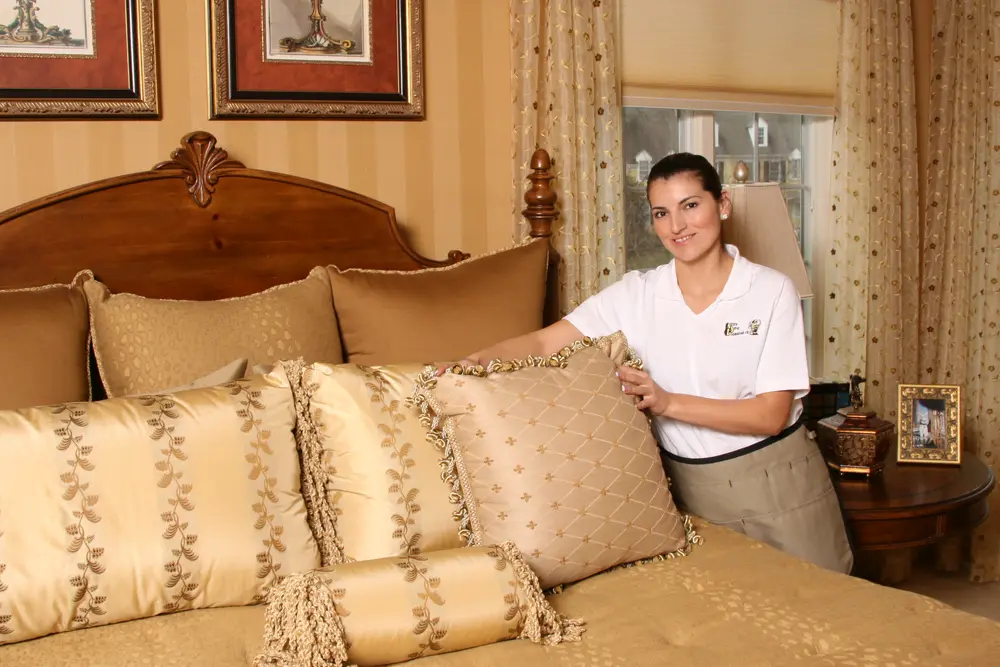 Busy Bee Cleaning Company's Amazing Exton Home Cleaning Services 
We provide a wide variety of cleaning services that make us a one-stop shop for everything home cleaning. No matter how big or small your home or what specific cleaning preferences you have, we can custom-tailor our services to meet your exact needs. From routine home cleaning to more specialized deep cleaning services and everything in between, we have you covered. Here are some of the most popular services that we offer. 
Routine Home Cleaning Services
Our routine cleaning services are our most popular offering. Whether you do not have time to do it yourself or would simply rather spend your time doing something else, our routine cleaning services help keep your home clean on a regular basis. We will work with you to schedule a convenient weekly or bi-weekly day and time to clean your home, and then you can sit back, relax, and let us get to work.  
Our routine cleaning services typically include cleaning tasks like emptying all trash cans, dusting, wiping, and disinfecting all accessible surfaces, wiping down easily accessible kitchen appliances, and mopping and vacuuming all the floors.
Everyone deserves to have the luxury of coming back to a clean and comfortable home, and with our routine cleaning services, that is exactly what you get. 
Deep Cleaning Service
Has it been a while since your home was cleaned? Or, maybe you are planning on hosting guests and simply want to make sure that every inch of your home is completely spotless. No matter what your reason, our deep cleaning services have you covered. 
These deep cleaning services typically consist of more labor-intensive cleaning tasks that require more time and specialized equipment. These services typically include cleaning tasks like polishing granite, vacuuming drapes and lampshades, window cleaning, carpet cleaning, washing baseboards and other woodwork, and cleaning light fixtures, windows, and furniture, as well as the interiors of kitchen cabinets and appliances like refrigerators, ovens, and microwaves.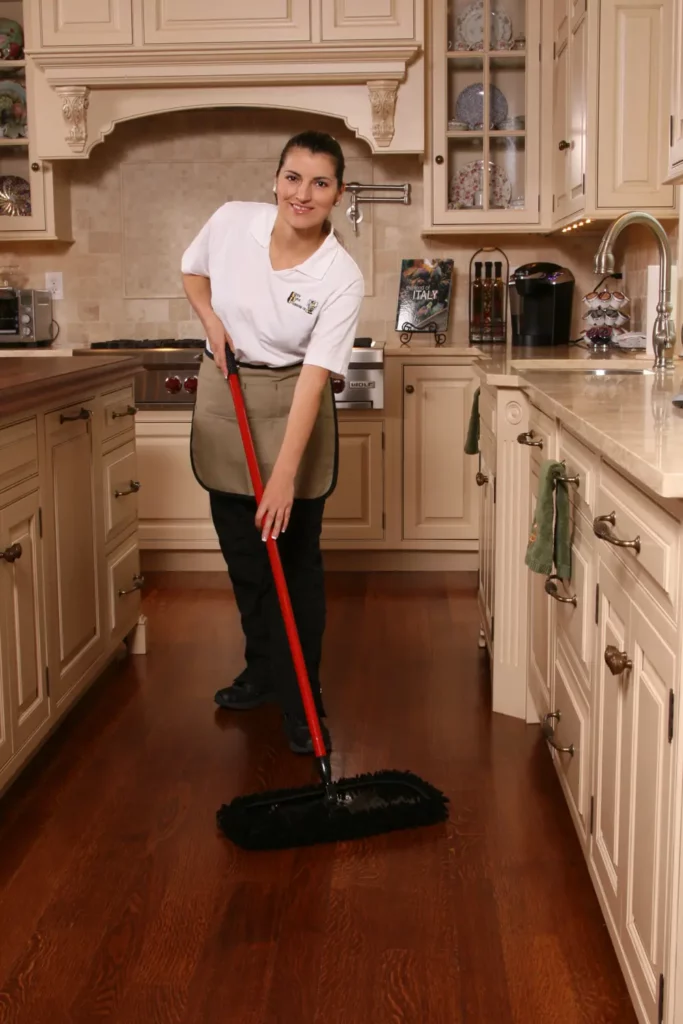 Contact Busy Bee Cleaning Company Today
Are you sick of falling behind on your cleaning chores? Give us a call. We will gladly answer all your questions and will even offer you a free estimate so that you know exactly how much our services will cost. Do not settle for anything less than the top house cleaning services company in the region. Call Busy Bee Cleaning Company today!