Find House Cleaning Services Near Me in Chester County, PA
Finding a company that offers reliable cleaning services near you can be a difficult task. Even though there might be lots of options, it can be hard to figure out who you can actually trust to get the job done right.  
However, lucky for homeowners all over Chester County, Busy Bee Cleaning Company is here to help. With hundreds of 5-star reviews and countless happy customers served, Busy Bee Cleaning Company has been the most trusted cleaning service in West Chester, PA, and the surrounding area for over 30 years. 
So, if you are looking for professional cleaning services in West Chester, Malvern, Villanova, or anywhere else in the Philadelphia and Chester County area, look no further because Busy Bee Cleaning Company is the best choice for the job.
Why Hire a Professional House Cleaning Service?
There are plenty of reasons to hire a professional cleaning service to clean your Chester County home. However, the main reason that most people want to hire a professional cleaning service is to save themselves all that extra time and effort. 
Cleaning a home can be incredibly time-consuming and tiring, and it is often the last thing that people want to spend their free time doing. Whether you are busy with work, the kids, or any of the other responsibilities that you have to deal with throughout the day, it can be extremely difficult to find the time and energy needed to do a good job cleaning your home. 
But sparing your free time and energy from your household chores is not the only reason that seeking the help of professional cleaners might be a good idea. One reason that is often overlooked is that professional cleaners are simply much better at cleaning than the average homeowner.
When you hire a professional cleaning company like Busy Bee Cleaning Company, you get highly trained and experienced professionals who know all the ins and outs of home cleaning. Even if you do have the time to clean your home by yourself, chances are that professional cleaners can provide a much higher level of cleanliness than you could ever hope to achieve yourself. 
Busy Bee Cleaning Company: The Best Professional Cleaning Services in Chester County
No matter what your reasons for wanting to hire a professional cleaning company to get your house clean, Busy Bee Cleaning Company is always here to help. Offering the top house cleaning services in the region, there is no better choice when it comes to routine and deep house cleaning than Busy Bee. 
Why Chester County Loves Our Residential Cleaning Services
Busy Bee Cleaning Company has built a reputation as the most trusted cleaning company in Chester County, and for good reason. We are committed to providing convenient and affordable cleaning solutions and exceptional service that guarantees complete customer satisfaction every time. 
It all starts with our amazing house cleaners. Every single member of the Busy Bee cleaning team goes through our extensive Busy Bee University training program. Throughout the duration of Busy Bee University, our passionate cleaners learn the skills they need to effectively and efficiently clean every nook and cranny of your home. 
From operating modern industry-standard cleaning equipment to learning which cleaning supplies and products are most effective on which surfaces, Busy Bee University graduates come out as reliable and experienced cleaners who are well-equipped to provide your home with the thorough cleaning it deserves.
But our best-in-the-business house cleaners are not the only reason why Chester County residents love our cleaning services. We also maintain an exceptionally flexible schedule that makes it easy for homeowners to get their homes cleaned exactly when they need it. 
This, along with the fact that we offer free estimates to all of our customers, adds up to a professional service that other Chester County cleaning services simply cannot compete with.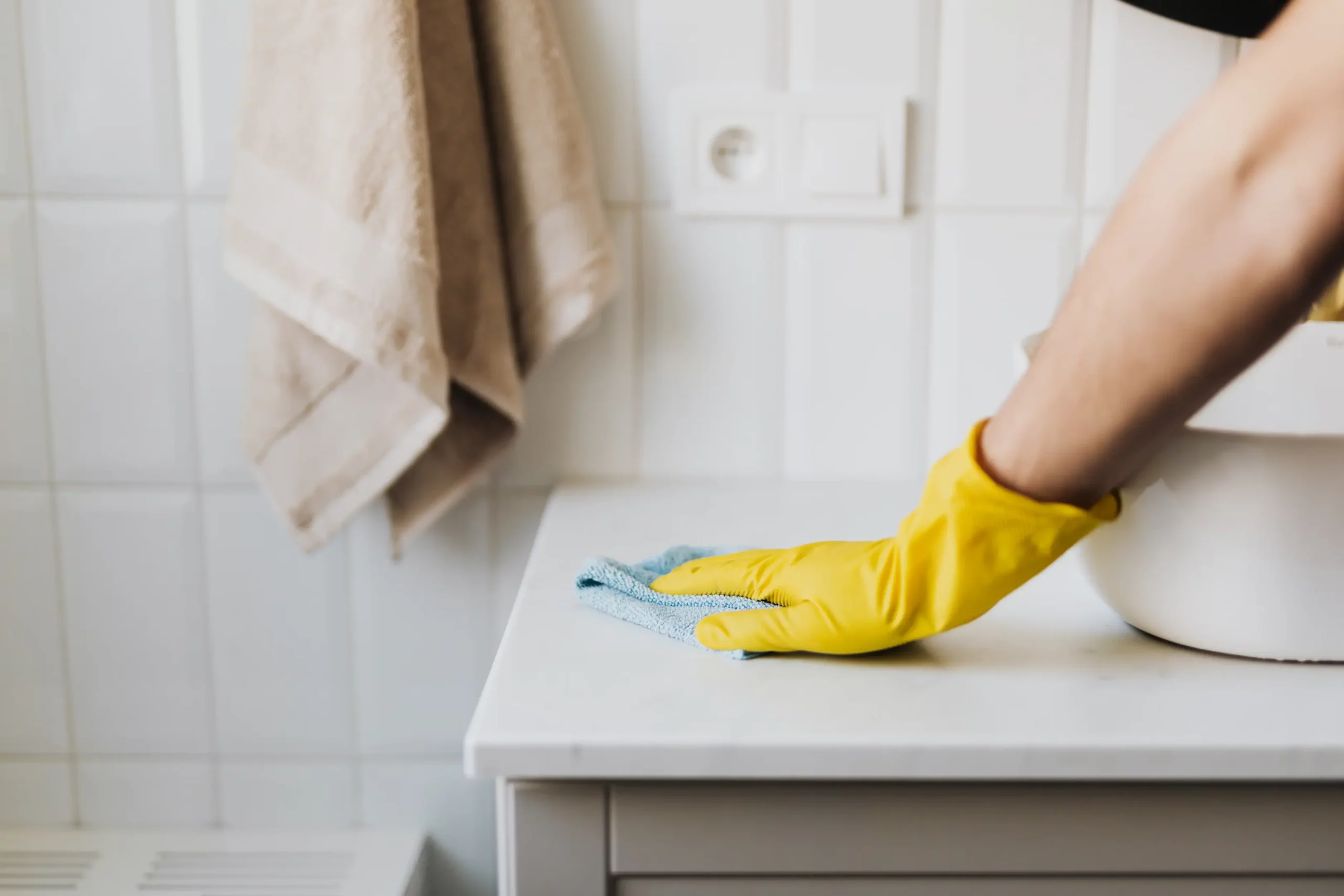 Busy Bee's Full Range of Chester County, PA House Cleaning Services
Every home is different, and every customer has different cleaning needs and preferences, which is why we have made it our mission to provide a full range of cleaning services that can be customized to leave every customer extremely satisfied no matter what. Here are some of the most popular services that we offer. 
Routine Home Cleaning Services 
Does your busy schedule get in the way of your basic cleaning chores? Then our routine cleaning service is made just for you. We will schedule a convenient weekly or bi-weekly time and day to come to your home and turn it into a tidy and neat space that you can feel comfortable in.
Our routine cleaning services typically include cleaning tasks like emptying trash cans, mopping and vacuuming the floors, and dusting and disinfecting all accessible surfaces in your home. With our routine cleaning services, you can trust that your home will never be too dirty for long.
Deep Cleaning Services
Do you need a good move-out cleaning to ensure you get your security deposit back, or simply have more specific cleaning needs? Our deep cleaning services are up to the task. These services typically consist of more specialized cleaning tasks that bring your home's level of cleanliness to the next level.  
From furniture and window cleaning to granite polishing, carpet cleaning, and more, our deep cleaning services are here to give your home the pristine shine that you could only dream of.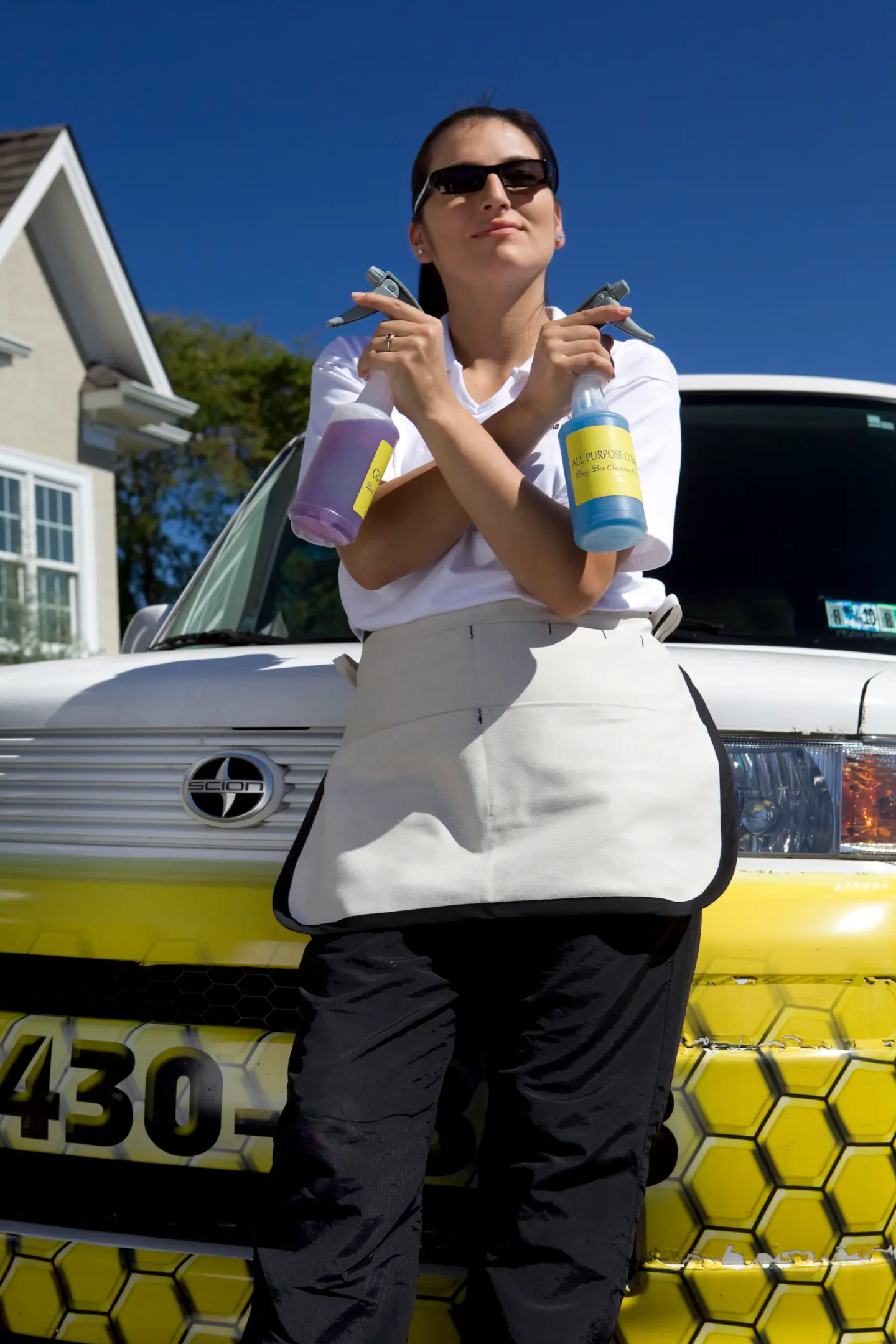 Contact Busy Bee Cleaning Company Today
Are you sick and tired of coming back to a messy and dirty home after a long day at work? Give us a call. We are always here and happy to discuss how we can help you get your house cleaned. We will even offer you a free estimate before getting started. So do not settle for a home that is any less than spotless. Call Busy Bee Cleaning Company and get the clean house you deserve today!