There is nothing like coming home to a nice clean home at the end of the day, but while you may wish you had a cleaner home, it can be difficult to find the time when you have to worry about work, the kids, your social life, and the many other obligations you may have to attend to throughout the day. By the time you get home, you are exhausted and just want to relax, and we do not blame you.
The good news is that Busy Bee Cleaning Company is here to help. Providing convenient and reliable commercial and residential cleaning services at a reasonable price, Busy Bee Cleaning Company is the house cleaning company Chester Springs homeowners trust to keep their homes clean and tidy all year round.
We know that every home is different and every customer has different cleaning needs, so we are proud to offer a variety of different cleaning services designed to meet the specific needs of homeowners all over Chester Springs, PA. No matter how big or small your home is, you can trust that Busy Bee Cleaning Company will do an amazing job every time.

We remain committed to complete customer satisfaction, and we will not stop until your home is completely spotless, so if you are looking for the top cleaning services company in Chester Springs, look no further than Busy Bee Cleaning Company.
Why Choose Busy Bee House Cleaning Services
When homeowners need professional residential or commercial cleaning services in Chester Springs, they know that Busy Bee Cleaning Company is the best choice for the job, But if you still need some convincing, here are just a few reasons why Busy Bee Cleaning Company is the top house cleaning services company in the region.
Highly Trained Professional House Cleaners
Busy Bee would be nothing without our amazing house cleaners. These highly trained professionals have extensive experience cleaning homes all over Chester County, and their knowledge and skills make them the best in the business. At Busy Bee, every house cleaner takes pride in their work and is passionate about giving every customer the clean home they deserve.
Quick, Convenient, and Reliable Service
The biggest benefit of hiring a cleaning service is the convenience of coming home to a clean house without having to find the time to do the dirty work yourself. When you choose Busy Bee Cleaning Company, you get a dedicated team of professional house cleaners that can quickly and efficiently clean your home so that we never get in your way.

We know that you are busy and need a reliable cleaning service that will show up when they say they will, and our flexible schedule allows us to ensure that your cleaning team shows up on time every time, exactly when it is most convenient for you.
Modern Cleaning Equipment and the Latest Cleaning Techniques
Even the best cleaners will have trouble if they are equipped with subpar equipment and outdated techniques. Busy Bee Cleaning Company house cleaners are constantly training to keep up with the latest cleaning trends and techniques, and they are well-equipped with modern industry-standard cleaning equipment that is proven to provide great results.
Eco-Friendly Cleaning Products
Conserving the environment is incredibly important, and we take pride in doing our part to be as eco-friendly as possible. For this reason, we do our best to use only the most environmentally friendly cleaning products available, keeping harmful chemicals out of your home and the environment surrounding it.
Customizable to Meet Your Specific Needs
House cleaning is not a one size fits all service. Every home is different and has different cleaning needs. We address this by being as flexible as possible with the services we offer, allowing you to customize the service you receive to meet the exact needs of your home.
Whether you need a one-time deep clean that covers every inch of your home or you want to set up a reliable bi-weekly cleaning service to keep your home tidy all year round, we will fine-tune our services to ensure that you get exactly what you need.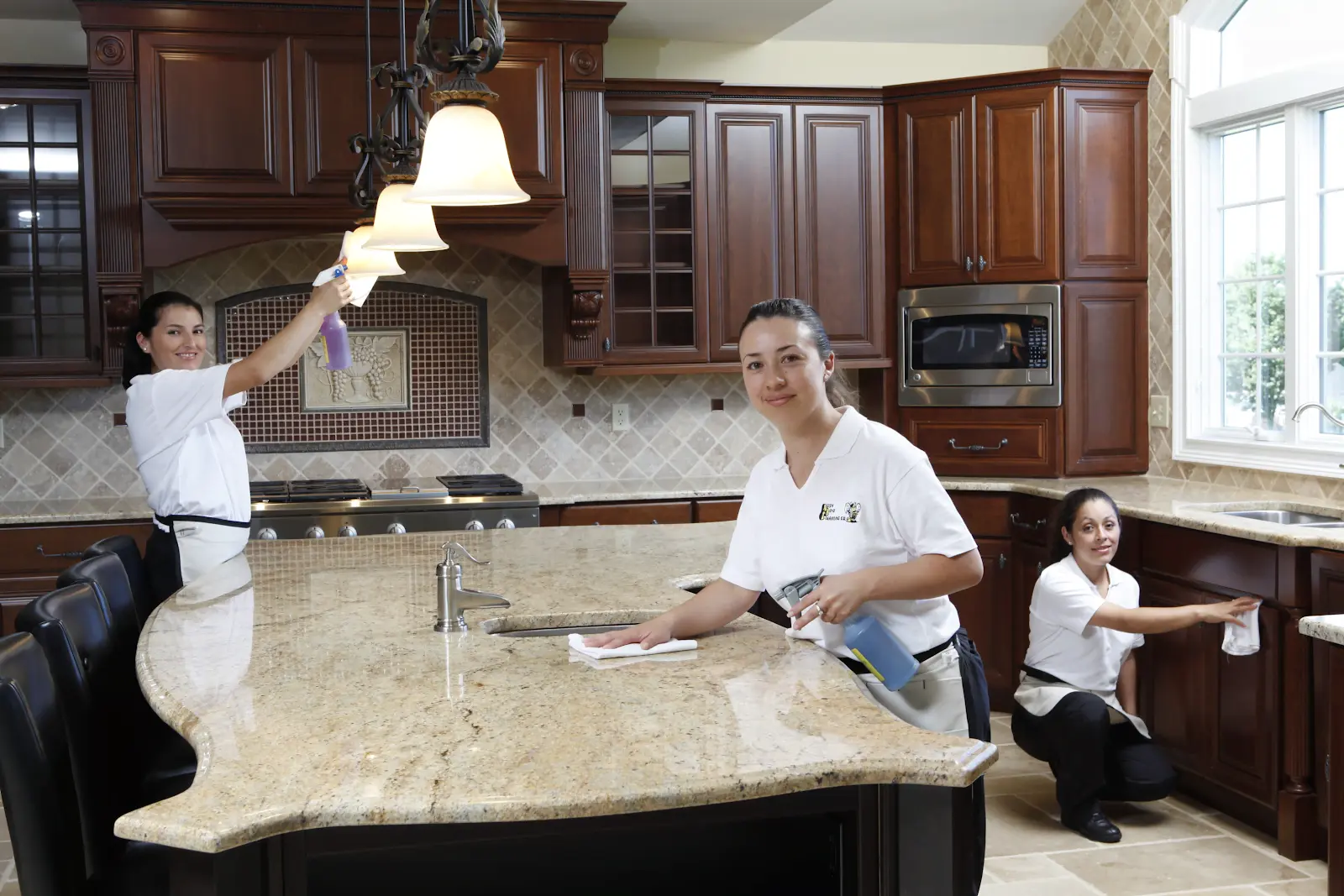 Our Chester Springs, PA House Cleaning Services
Busy Bee Cleaning Company offers a variety of different home cleaning services that make us a one-stop shop for all your Chester Springs home cleaning needs. Whether your home needs a deep spring cleaning or just routine service, Busy Bee Cleaning Company has you covered.
Routine House Cleaning Services
When it comes to reliability and convenience, nothing beats our routine cleaning service. Usually, either weekly or bi-weekly, we will schedule a convenient time to come to your home and do all the routine cleaning chores that you do not want to do. These generally include emptying all trash cans, dusting, wiping, and disinfecting all accessible surfaces, and mopping and vacuuming all the floors.
With our routine house cleaning services, you will spend less time cleaning and more time enjoying having the luxury of a clean, tidy, and comfortable home every day.
Deep Cleaning Services
If you have not had your home cleaned in a while, are preparing to host guests, or simply want to give your home a nice clean, fresh start, our deep cleaning services are here to help.
Our deep cleaning services consist of more labor-intensive and time-consuming cleaning tasks, including carpet cleaning, polishing granite, vacuuming drapes and lampshades, window cleaning, washing baseboards, and other woodwork, and cleaning light fixtures, windows, and furniture, as well as the interiors of kitchen cabinets and appliances like refrigerators, ovens, and microwaves.
When you get a deep clean from Busy Bee Cleaning Company, you know that every inch of your home will be completely spotless.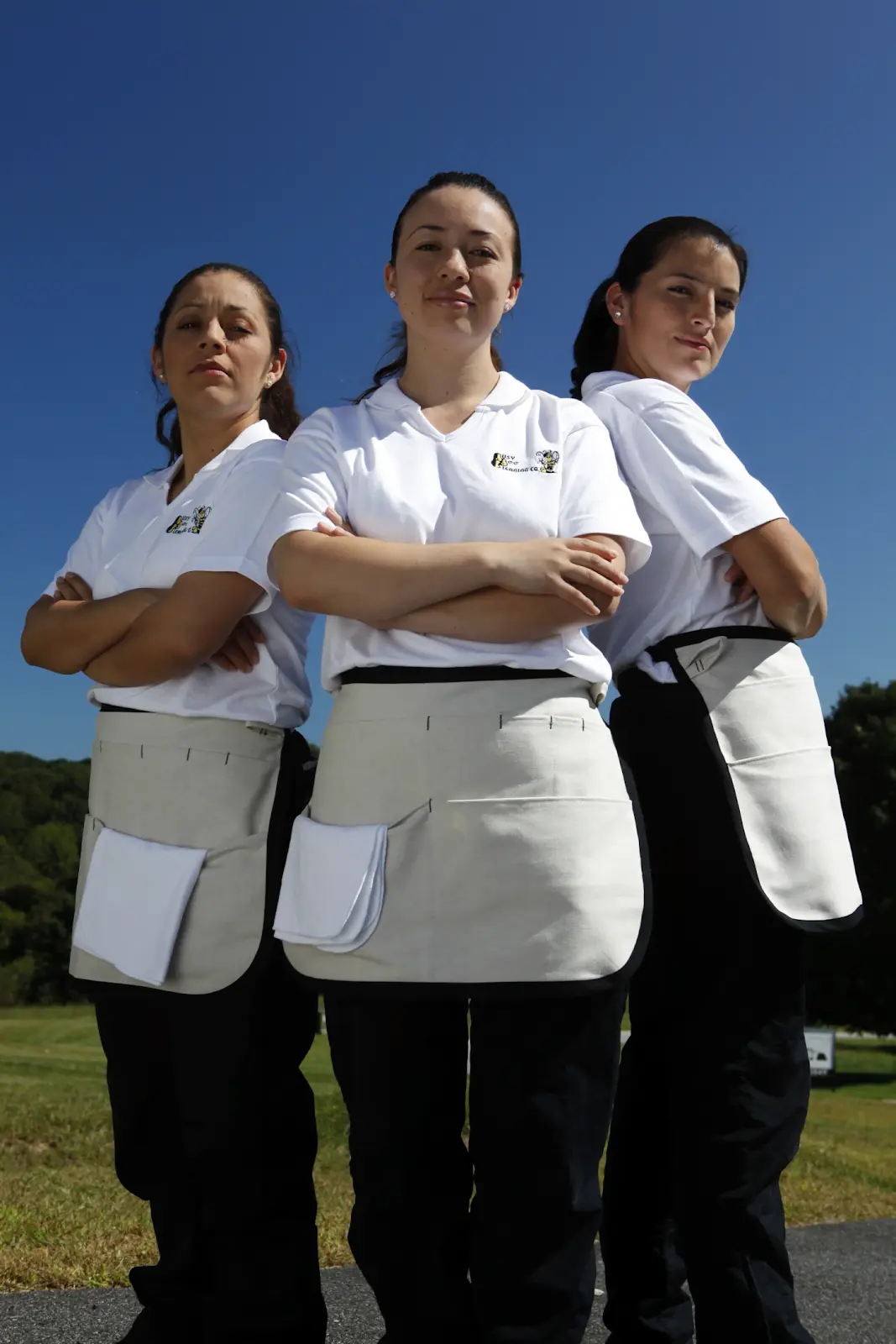 Contact Busy Bee Cleaning Company Today!
You do not have to be content with a dirty home. If you struggle to keep up with your house cleaning chores, give us a call. We offer free estimates to all of our potential clients and are happy to answer any questions you may have and tell you more about how our amazing house cleaning services can help you. Contact Busy Bee Cleaning Company and get your home cleaned today!