Keeping a clean and organized home can be demanding, especially with your hectic schedules and responsibilities.
Balancing work, family, and other commitments leaves little time and energy for thorough house cleaning. Finding house cleaning services is also a difficult task in between all that.
However, Busy Bee Cleaning Company's professional house cleaning services in Wayne, PA, can provide expert assistance and ensure your home stays spotless.
Choosing Busy Bee's Cleaning Services Wayne, PA
Hiring Busy Bee as a cleaning company in Wayne, PA, may seem like a luxury reserved for those who live in sprawling mansions.
However, a good cleaning service like Busy Bee offers practical and cost-effective solutions for those desiring a cleaner and more comfortable living environment.
It caters to:
busy professionals
multitasking parents
individuals prioritizing activities other than cleaning
Beyond a tidy home, hiring Busy Bee cleaning service brings numerous benefits, making it a worthwhile investment for anyone seeking convenience and peace of mind.
If you are in Wayne, PA, and considering whether to hire our cleaning service, this blog post will explore why it is a smart choice.
1. Time Savings and Convenience
With the demands of work, family, and other commitments, finding time for thorough house cleaning can be a daunting challenge.
By hiring Busy Bee Cleaning's cleaning service in Wayne, PA, you can reclaim your precious time and devote it to activities that truly matter.
You can enjoy a pristine home without sacrificing your time with our professional cleaners taking care of all the essential house cleaning tasks, from dusting and vacuuming to mopping and sanitizing.
A regular cleaning schedule provided by Busy Bee ensures that your home remains consistently clean and organized, providing you with the convenience of a sparkling living space without the stress of fitting cleaning tasks into your already busy agenda.
2. Exceptional House Cleaning Results
You can expect exceptional results when choosing Busy Bee Cleaning's top-notch house cleaning services in Wayne, PA.
Our professional cleaners are trained in effective cleaning techniques and use high-quality equipment and products to thoroughly and spotlessly clean.
From meticulously cleaning hard-to-reach areas to leaving your floors and surfaces gleaming, they go above and beyond to ensure your satisfaction.
Experience the difference in maintaining a pristine home or business with our commercial cleaning services. We promise to do a fantastic job.
3. Specialized House Cleaning Services
With Busy Bee Cleaning's Wayne house cleaning services, you can access specialized cleaning solutions designed to meet your unique requirements.
Whether you need deep cleaning, carpet cleaning, or focused attention on specific areas, our cleaning service can customize its offerings accordingly.
Our expertise and experience allow us to handle even the toughest cleaning challenges, leaving your home refreshed, sanitized, and free from allergens and contaminants.
Enjoy a pristine living environment with the help of professional cleaners.
4. Healthier Living Environment
A clean home is a healthy home. Regular cleaning helps eliminate allergens, dust mites, and bacteria that can trigger allergies or respiratory issues.
Busy Bee Cleaning's professional house cleaning services will use industry-grade equipment and effective cleaning products that ensure a deep and thorough cleanse.
Experience the comprehensive cleaning provided by our professional service as we go beyond surface cleaning to sanitize and disinfect your home.
Targeting carpets, upholstery, kitchen appliances, and bathroom fixtures promotes a better living environment, decreasing germs and allergies.
The enhanced indoor air quality will boost the comfort of your house.
5. Stress Reduction and Peace of Mind with Busy Bee House Cleaning Services
Managing household chores on top of other responsibilities can increase stress and overwhelm.
The burden of cleaning can weigh on your mind, preventing you from thoroughly enjoying your time at home.
Entrusting your home to Busy Bee Cleaning's professional cleaners in Wayne, PA, to do a fantastic job provides peace of mind.
Rest assured, our cleaning professionals are thoroughly screened, trained, and insured for your peace of mind. Their reliability and trustworthiness mean your entire house is in safe hands.
Sit back, relax, and confidently enjoy a clean and healthy living environment.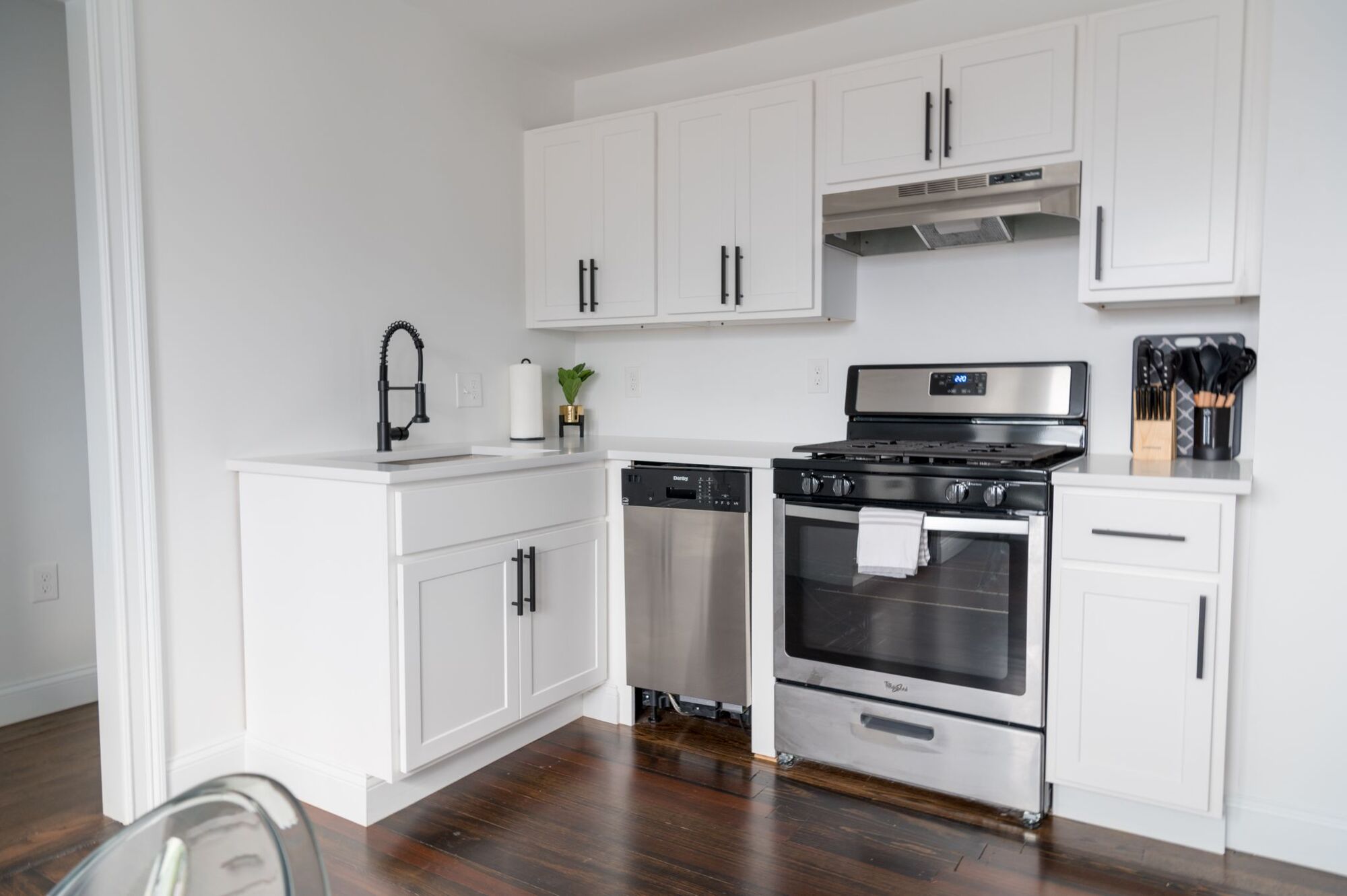 6. Customized Cleaning Plans
Busy Bee Cleaning's Cleaning services in Wayne, PA, offer flexible scheduling options to accommodate your lifestyle.
Whether you require regular cleaning on a weekly, bi-weekly, or monthly or a one-time deep cleaning for special occasions or events, Busy Bee can create a customized schedule.
You have the freedom to choose the frequency of visits and specify the areas that require attention for our excellent job.
This personalized approach ensures that you receive cleaning services tailored to your preferences and priorities, allowing you to achieve the desired level of cleanliness and make the most out of our cleaning service.
7. Be More Focused and Productive
It can be tough to stay productive in a cluttered environment, but it can be even more difficult to gather the energy needed to clean up your workspace outside of work hours.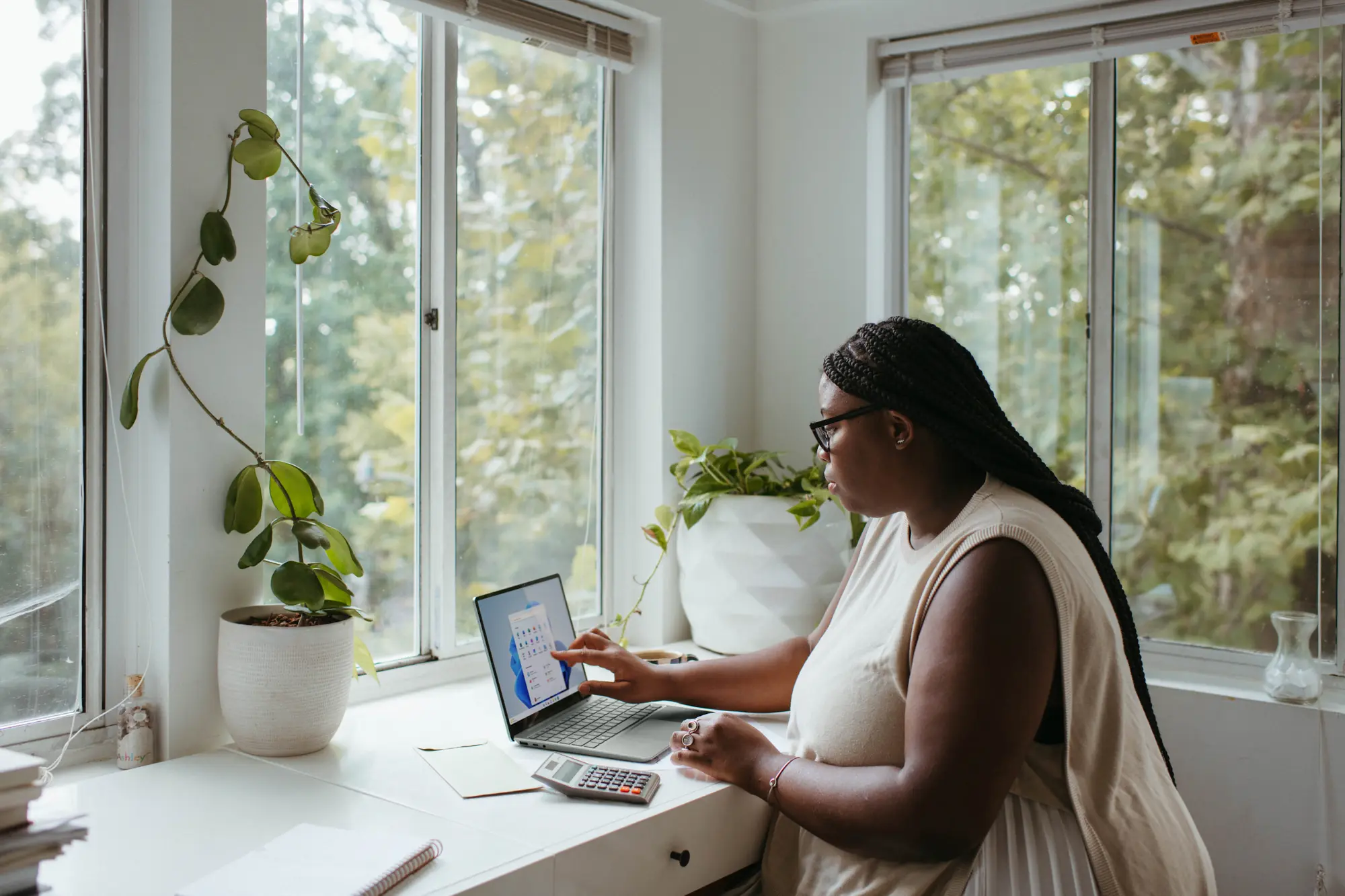 Clutter is distracting, and the thought of cleaning it all up can be an added stressor that makes it harder to stay focused on all the other things you need to focus on throughout the day. But there is no need to settle for a cluttered workspace.
By leaving all that hard work to the professionals at Busy Bee Cleaning, you can save yourself the stress and be more focused and productive all day long.
8. Busy Bee Provides Consistent and Reliable Cleaning Services
Cleaning your home once is one thing, but keeping your home clean requires a level of consistency that is often impossible to keep up with. But, with Busy Bee Cleaning, you can rest assured that your home will be cleaned regularly without the need for you to lift a finger.
We work closely with you to come up with a consistent schedule that works best for you. Then we will make a checklist with you so that you can ensure that every corner of your home is left spotless after every visit.
9. We Only Use the Highest Quality Equipment and Cleaning Products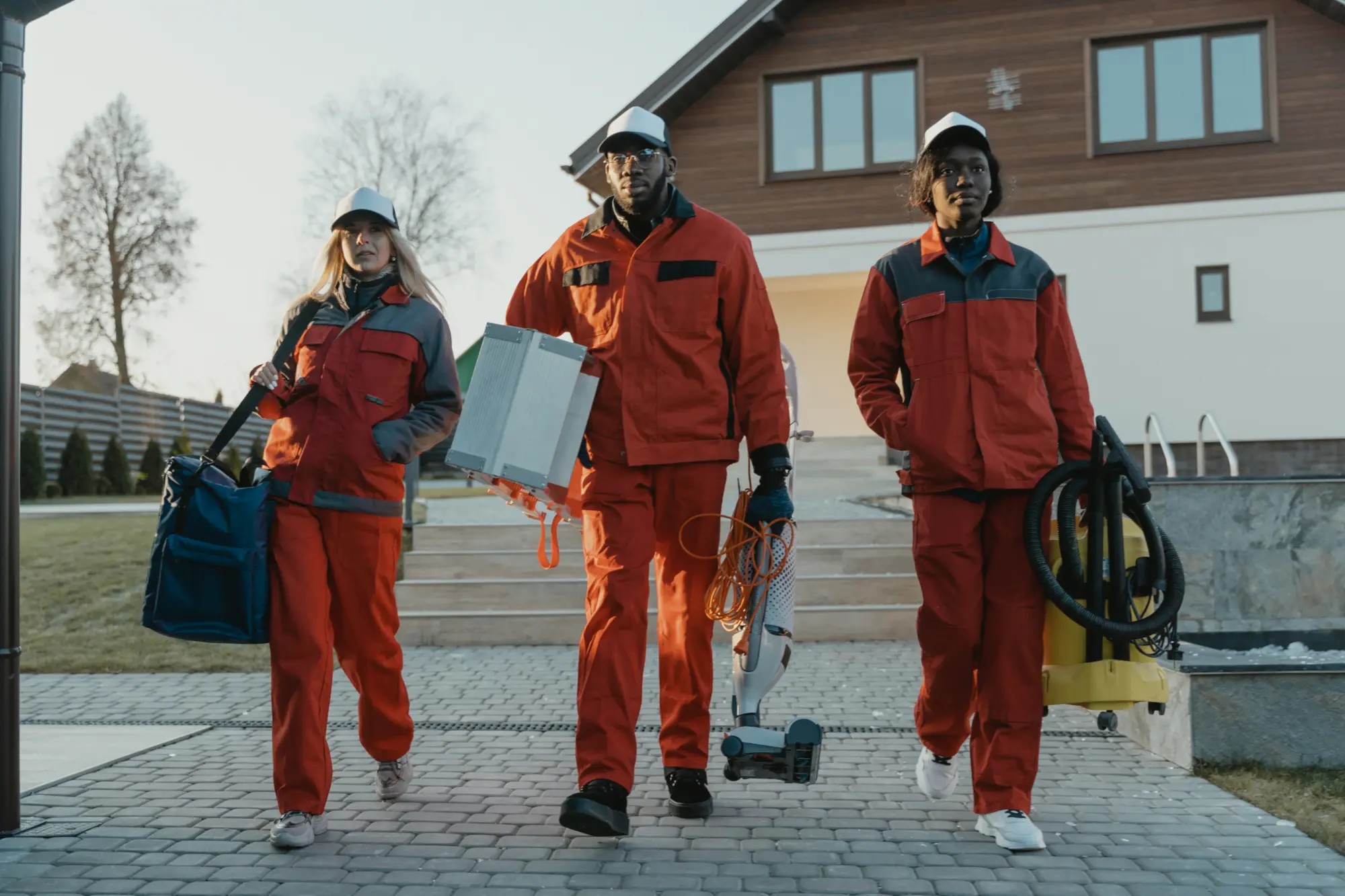 Here at Busy Bee Cleaning, we use only the highest-quality equipment and cleaning products on the market in order to ensure the best results.
While it is definitely not impossible to clean your home by yourself, the equipment and cleaning products that are easily accessible to the public often cannot compete with the industrial-grade vacuum cleaners and high-strength and eco-friendly cleaning products that we have available to us.
No matter what your cleaning needs, our advanced equipment and cleaning products, meticulous attention to detail, and unmatched cleaning expertise allows us to achieve results that no other cleaning service can match.
Contact Busy Bee Cleaning Today!
Cleaning can be tough, but Busy Bee Cleaning is here to help. With years of experience and so many happy customers, there is no reason not to give us a call!
The advantages are undeniable, from doing a comprehensive job to saving time and reducing stress to enjoying a healthier living environment.
Experience the transformative power of our professional cleaning services as skilled experts bring meticulous attention to detail, turning your home into a clean and inviting sanctuary.
Explore the many benefits and select a cleaning service from Busy Bee Cleaning that aligns with your unique needs and values, enhancing your overall quality of life.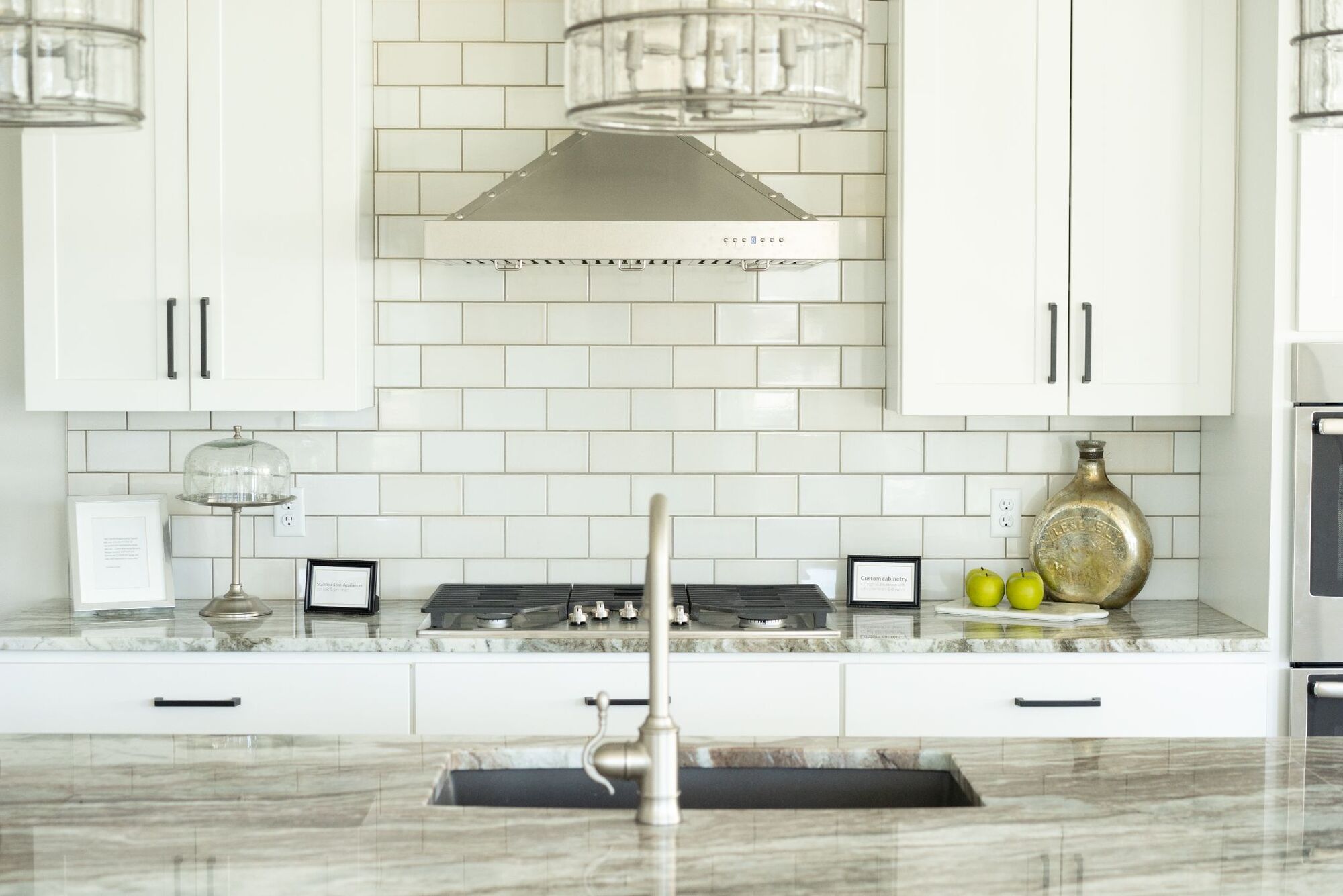 Keep Your House Sparkling Clean with Busy Bee Cleaning
Are you tired of spending your precious time scrubbing and dusting?
Let Busy Bee Cleaning Company, the premier cleaning service in Wayne, PA, handle the dirty work for you! You will be pleasantly surprised that you no longer need to stress about house cleaning.
With Busy Bee cleaning pros taking charge, you will always have a sparkling clean house at an affordable price.
Experience their excellent job and attention to detail by scheduling your cleaning service today. Visit their website or call (610) 430-6888 for a free estimate tailored to your cleaning needs.