If you're looking for top-notch house cleaning services in Glen Mills, PA, you're in luck because there are plenty of options to choose from!
Keeping your house clean is essential for a comfortable and healthy living environment. However, it can be challenging to keep up with home cleaning tasks while juggling work, family, and other responsibilities. This is where professional house cleaning professionals can be a lifesaver. 
With the help of a cleaning service, you can free up your time and ensure that your home is spotless. If you live in Glen Mills, PA, you have plenty of options for house maintenance services to choose from. 
In this article, we'll provide you with tips on how to choose the right home cleaning service for your needs, ensuring a wonderful job every time.
Types of Services for Cleaning Homes
These cleaning services come in different types, each providing a different level of cleaning.
The most common types of cleaning assistance include cleaning on a regular basis, complete cleaning, and windows cleaning.
1. Standard Cleaning
Standard cleaning is the most popular type of house cleaning service. It includes general cleaning tasks, such as dusting, vacuuming, and wiping surfaces.
Additionally, it is usually done regularly, either weekly or bi-weekly, to maintain a clean home.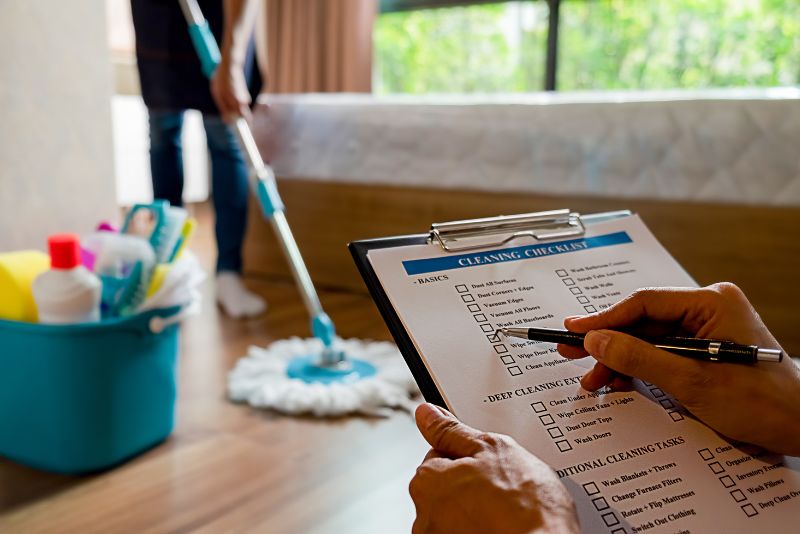 2. Deep Cleaning
On the other hand, deep cleaning is more thorough than regular cleaning. It includes tasks such as cleaning the baseboards, scrubbing floors, and deep cleaning kitchen and bathroom areas in the entire house. 
3. Window Cleaning
Window cleaning is a specialized type of cleaning that focuses on cleaning windows, glass doors, and mirrors. This type of cleaning requires special equipment and techniques, such as the use of squeegees and microfiber cloths. 
Hiring a Professional Cleaning Service
Hiring a professional cleaning service is an excellent option for those who want a clean home without the hassle of doing it themselves.
Additionally, there are two primary types of cleaning services to consider: maid service or cleaning company.
Maid Services
Maid services typically provide individual cleaners who come to your home to perform the cleaning. They may be employed by a company or work independently. 
Additionally, maid service is typically less expensive than cleaning companies, and they provide a personal touch as you can work with the same cleaner each time.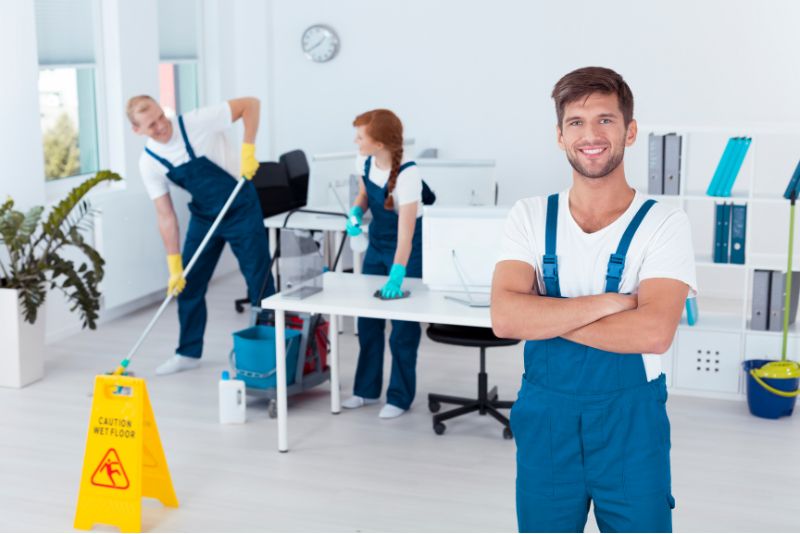 Cleaning Companies
Cleaning companies, on the other hand, provide a team of cleaners who come to your home to perform the cleaning. They typically have more experience, are family-owned, and are more thorough in their cleaning.
Also, they are more likely to be licensed, insured, and bonded, providing greater protection for you and your home.
Search for a Company with Experience and an Excellent Reputation!
When hiring a professional cleaning service, search for experience, positive reviews, and a reputation for excellent cleaning in the local areas. Choose a company with a thorough screening process and that is detail-focused to ensure an excellent job every time.
Also, these services are ideal for those with elderly parents or a busy schedule. They work around your schedule and ensure regular cleaning, giving you peace of mind and more free time.
Discuss your cleaning needs and the services provided to ensure you get the cleaning you need at an affordable price.
Factors to Consider When Choosing a House Cleaning Service
Choosing the right house cleaning service can be daunting given the many options available. 
Here are some factors to consider when selecting a service company:
Experience and Reliability
Look for a cleaning service with years of experience and a reputation for providing reliable service. An experienced cleaning company will likely have the necessary expertise and staff to do a thorough job. 
Detail-oriented Cleaning
When choosing a cleaning service, look for a detail-oriented company committed to providing excellent cleaning. The business should have a cleaning task checklist to ensure that nothing is missed during the cleaning process and that they are on the same page with your requirements.
Flexibility in Scheduling
Choose a cleaning service that offers flexible appointment times to fit your schedule and also that is best for your elderly parents. A good cleaning service should be willing to work around your schedule to ensure that your home is cleaned when convenient.
Eco-friendly Solutions
Many people are now looking for eco-friendly alternatives for house cleaning, and some cleaning companies offer green solutions, such as using organic products or energy-efficient equipment. 
Free Estimate
Choose a cleaning service that provides a free estimate for the cleaning needed. This ensures that you get a clear idea of the cost of the cleaning service upfront, and there are no surprises.
By considering these factors when selecting a cleaning service, you can ensure that you get the cleaning service you need at a price you can afford. A professional cleaning service can help you maintain a clean and healthy home, giving you more time to focus on other aspects of your life.
Key Takeaway
Choosing the right house cleaning service can be a challenge. Consider factors such as experience, reliability, attention to detail, flexibility in scheduling, and eco-friendliness. 
Also, communicate your cleaning needs and prepare your home before the cleaning team's arrival for the best service possible. 
In Glen Mills, PA, many professional cleaning services are available to cater to your needs.
By working with a reputable and licensed cleaning service, you can free up your time and maintain a clean and healthy home.
Sources: